Mexico: A Spiritual Journey with Coastal Bend Family Worship Center
Oct 18, 2018
Affiliated Churches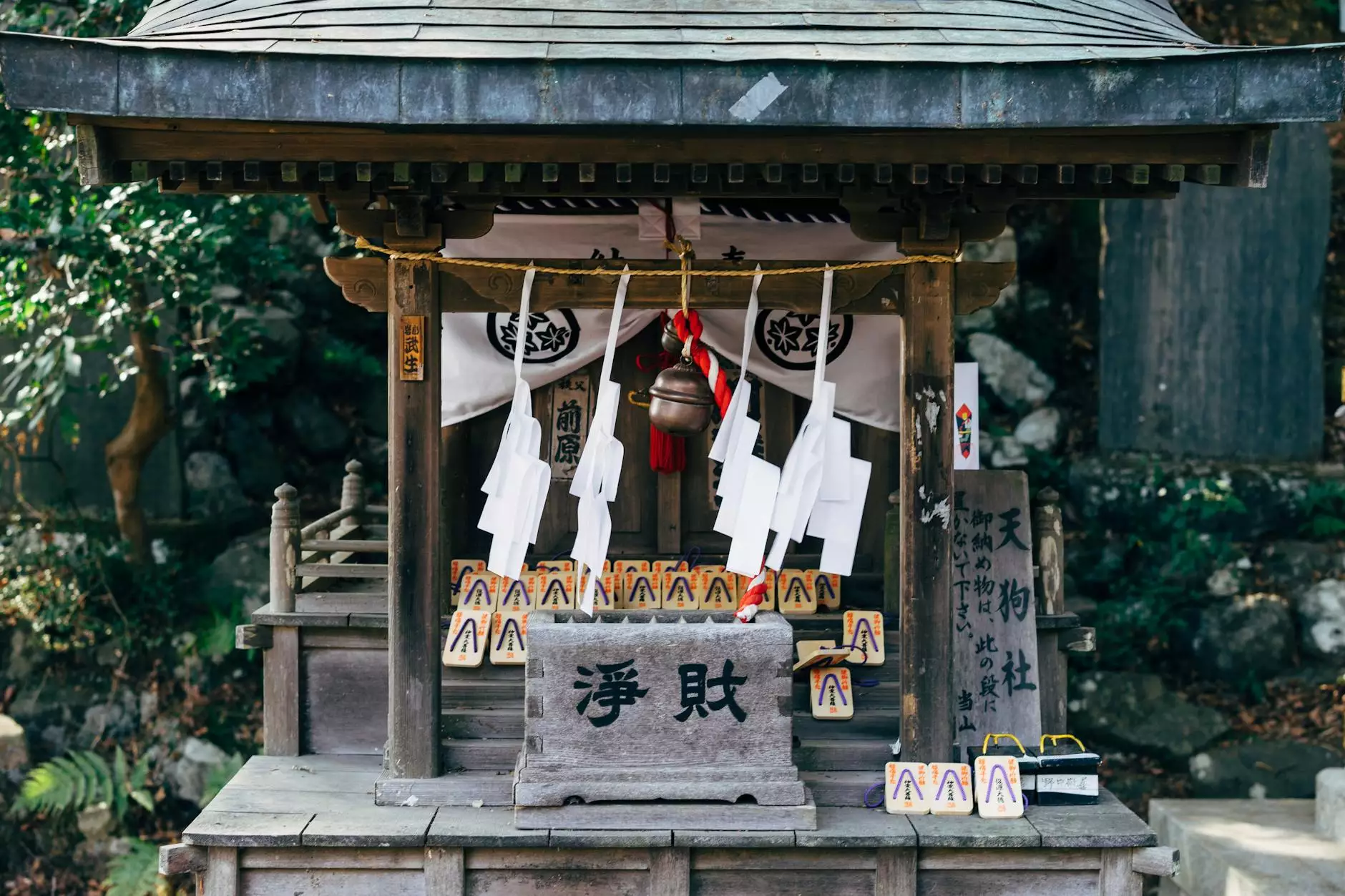 Introduction
Welcome to the enriching world of Mexico, where spirituality intertwines with culture and tradition. Coastal Bend Family Worship Center invites you on a captivating spiritual journey through the vibrant land of Mexico.
Discover Mexican Spirituality
Mexico is renowned for its deep-rooted faith and diverse spiritual landscape. From ancient indigenous traditions to modern-day religious practices, this country offers a tapestry of spiritual experiences. Let's explore some key aspects below:
Ancient Indigenous Traditions
The spiritual heritage of Mexico traces back centuries to its indigenous civilizations. The ancient Mayan, Aztec, and Olmec cultures imparted a profound influence on the country's spiritual practices. Rituals, ceremonies, and beliefs related to deities, nature worship, and cosmology are still celebrated today, preserving the rich cultural tapestry.
Catholicism: The Dominant Faith
Over the years, Catholicism became the predominant religion in Mexico. It blends indigenous customs with Christian beliefs, generating a unique religious experience. Festivals, processions, and vibrant celebrations like the Day of the Dead showcase the fusion of ancient traditions and Catholic rituals.
Modern Christian Movements
Besides Catholicism, Mexico hosts a variety of Christian movements and denominations. Evangelical churches, Pentecostal groups, and other faith-based organizations have emerged, adding to the religious diversity of the country. Contemporarily, more Mexicans are exploring different Christian expressions and finding spiritual connections within these communities.
Exploring Mexican Pilgrimage Sites
Mexico is home to numerous pilgrimage sites that hold great significance for believers. These sacred places attract millions of faithful visitors each year seeking solace, spiritual growth, and a sense of connection. Here are some renowned pilgrimage destinations:
Basilica of Our Lady of Guadalupe
The Basilica of Our Lady of Guadalupe in Mexico City is one of the most important religious sites in Mexico. Legend has it that the Virgin Mary appeared to an indigenous man, Juan Diego, in the 16th century. The Basilica attracts millions of pilgrims who gather to pay homage and seek blessings from Our Lady of Guadalupe.
San Juan de los Lagos
San Juan de los Lagos, located in the state of Jalisco, is another prominent pilgrimage destination in Mexico. Devotees visit the Basilica of Our Lady of San Juan de los Lagos seeking healing, miracles, and spiritual consolation. The Black Madonna statue housed within the church is believed to possess miraculous powers.
Cholula: Great Pyramid and Our Lady of Remedies
In Cholula, Puebla, lies one of the largest pyramids in the world, the Great Pyramid of Cholula. Atop this ancient pyramid stands the picturesque church, Our Lady of Remedies. This sacred site offers breathtaking views of the surrounding landscape and serves as a testament to the merging of indigenous traditions with Christianity.
Join Coastal Bend Family Worship Center as we organize spiritual pilgrimages to these holy sites, fostering a deeper understanding and connection with Mexico's rich religious tapestry.
Embracing Mexican Traditions and Festivals
Mexico's vibrant calendar is filled with exciting traditions and festivals that hold immense spiritual and cultural significance. Here are some notable celebrations:
Day of the Dead (Día de los Muertos)
Day of the Dead is a unique Mexican festival celebrated on November 1st and 2nd. It combines indigenous beliefs with Catholicism, honoring and remembering departed loved ones. Colorful altars, marigolds, sugar skulls, and offerings create a visually stunning atmosphere where families come together to celebrate life and death.
Guelaguetza Festival
The Guelaguetza Festival, held in Oaxaca, showcases the diverse cultures and traditions of Mexico's indigenous communities. It is a vibrant celebration of music, dance, traditional clothing, and culinary delights. This festival provides an opportunity to appreciate the rich heritage and spiritual customs of Oaxaca and its surrounding regions.
Fiesta de la Virgen de la Candelaria
The Fiesta de la Virgen de la Candelaria is one of Mexico's most significant religious celebrations. Taking place in Tlacotalpan, Veracruz, it honors the Virgin Mary and features colorful processions, traditional dances, music, and elaborate decorations. The festival embodies the profound devotion and spiritual fervor of Mexican communities.
Coastal Bend Family Worship Center: Your Guide to Mexican Spirituality
Coastal Bend Family Worship Center is dedicated to providing spiritual guidance, fostering cultural understanding, and nurturing faith. Our team of experienced leaders and knowledgeable guides are passionate about Mexico's spiritual landscape.
Join Us on Our Spiritual Journeys
Embark on a transformative spiritual journey with us as we delve into the heart of Mexico's faith and beliefs. Coastal Bend Family Worship Center offers tailored experiences, including pilgrimages, cultural immersion programs, and educational seminars to help you explore and engage with Mexican spirituality.
Contact Us
Visit our website at http://cbfwc.com/mexico for more information. Connect with Coastal Bend Family Worship Center, and let us guide you through an extraordinary exploration of Mexico's spiritual riches.