Email from Pastor Cliff
Sep 29, 2021
Email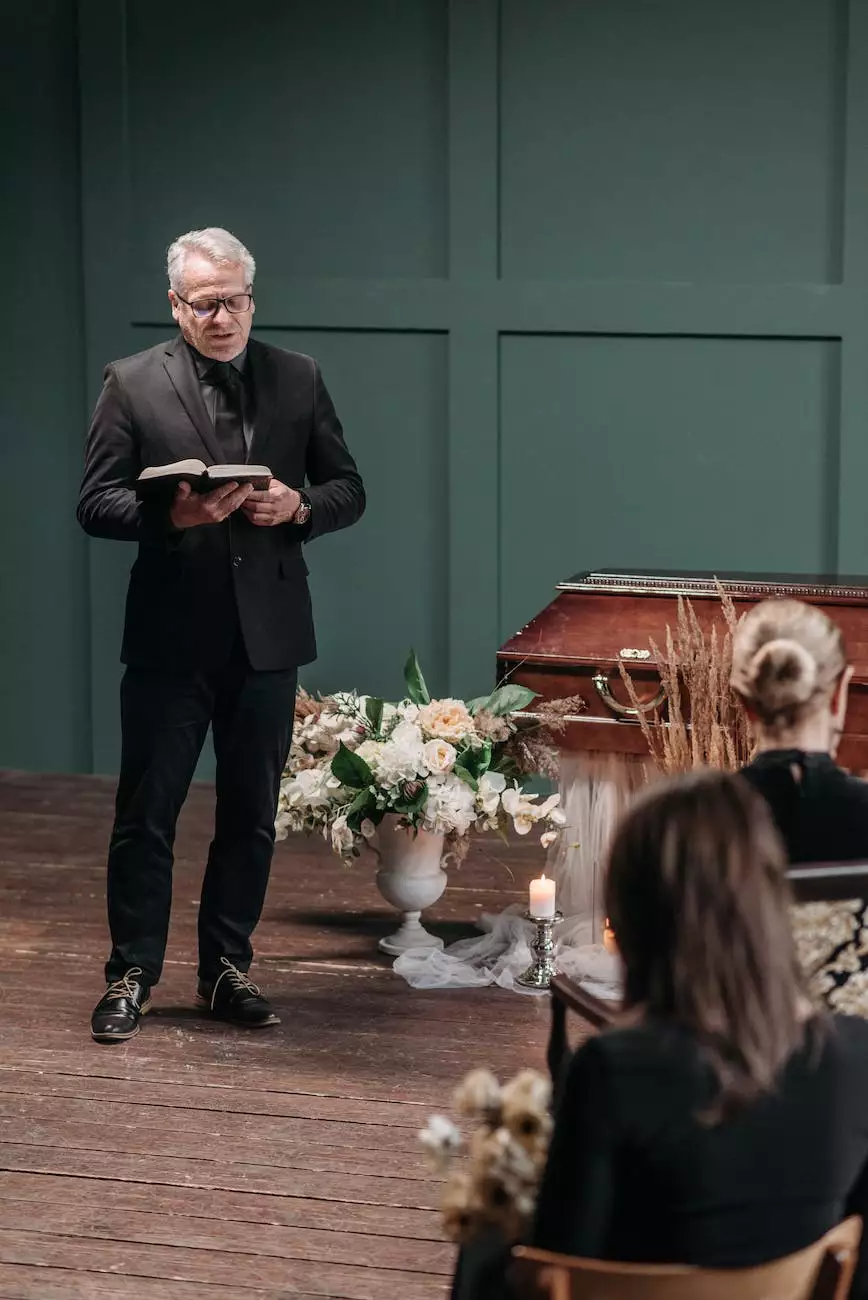 Welcome to Coastal Bend Family Worship Center, where our community comes together to embrace faith and beliefs. In this inspiring email from Pastor Cliff, we delve into the depths of spirituality, finding solace in his comforting words and drawing strength from our collective faith.
Embracing Faith and Belief
At Coastal Bend Family Worship Center, we believe that faith has the power to uplift and transform lives. Pastor Cliff's email serves as a guiding light, leading us on a spiritual journey towards a deeper connection with God. Let's explore the profound wisdom shared in his uplifting message.
Seeking Comfort in Challenging Times
In times of uncertainty, it's natural to seek solace and guidance. Pastor Cliff's email reminds us that even in the face of adversity, our faith can provide strength and courage. His words resonate with hope, reminding us that we are never alone in our struggles.
The Power of Unity
Within our Coastal Bend Family Worship Center community, we foster a sense of togetherness and unity. Pastor Cliff emphasizes the importance of supporting one another, lending a helping hand when needed, and finding comfort in the shared experience of faith.
Building Resilience Through Faith
Through his email, Pastor Cliff reminds us that faith gives us the resilience to overcome life's challenges. He shares powerful anecdotes and teachings, inspiring us to tap into our inner strength and trust in God's plan for our lives. It is through faith that we discover the ability to persevere, even in the face of adversity.
Finding Purpose and Meaning
Life is a journey filled with a quest for purpose and meaning. Pastor Cliff's email touches upon this eternal search, encouraging us to align our actions with our beliefs. He emphasizes the importance of living a life of purpose, infused with compassion and love for others.
Living a Life of Compassion
Pastor Cliff's words remind us to extend kindness and compassion to those around us. He emphasizes the transformative power of love, urging us to embrace empathy and understanding as we navigate our personal journeys. Through acts of compassion, we become beacons of light in a world that often feels dark and uncertain.
Finding Gratitude in Everyday Moments
In our fast-paced world, it's easy to overlook the beauty in the simplest of moments. Pastor Cliff's email encourages us to cultivate an attitude of gratitude, cherishing the small blessings that grace our lives each day. By focusing on gratitude, we discover joy and contentment, no matter the circumstances.
Embracing Spiritual Growth
Pastor Cliff's email serves as a catalyst for spiritual growth, inspiring us to deepen our relationship with God. Through thought-provoking insights and teachings, he imparts the importance of introspection, prayer, and reflection in nurturing a flourishing spiritual life.
The Transformative Power of Prayer
Through prayer, we forge a direct connection with the divine. Pastor Cliff emphasizes the significance of prayer as a means to seek guidance, find comfort, and express gratitude. In his email, he shares personal anecdotes and relatable wisdom that encourages us to make prayer an integral part of our daily lives.
Reflecting on Our Spiritual Journey
In order to grow spiritually, it is essential to engage in introspection and self-reflection. Pastor Cliff's email prompts us to pause and contemplate our spiritual journey. Through guided questions, he encourages us to delve deep within ourselves, seeking a greater understanding of our faith and purpose.
Join Our Community
Coastal Bend Family Worship Center welcomes individuals from all walks of life who are seeking a supportive and nurturing faith community. We invite you to join us on this transformative journey, where Pastor Cliff's inspiring words serve as a guiding light along the path of faith.
Stay Connected
To stay updated with the latest inspiring messages from Pastor Cliff and Coastal Bend Family Worship Center, subscribe to our newsletter. We share regular insights, uplifting stories, and details of upcoming community events. Together, we can strengthen our faith and spread love and compassion throughout our community.
Visit Us
Experience the warmth and fellowship of our community by visiting Coastal Bend Family Worship Center. Our doors are open, and we welcome you with open arms. Join us in worship, connect with like-minded individuals, and discover the power of faith in a supportive and inclusive environment.
Get Involved
If you are looking to make a difference and contribute to our faith community, there are various opportunities for involvement. From volunteering at charitable events to leading study groups, you can participate in activities that align with your passions and gifts. Together, we can create a positive impact in our community.
As Pastor Cliff's words continue to resonate within our hearts, let us embark on a journey of faith, compassion, and growth. Coastal Bend Family Worship Center is more than a place of worship – it is a haven where we come together to celebrate our shared beliefs, support one another, and inspire positive change.