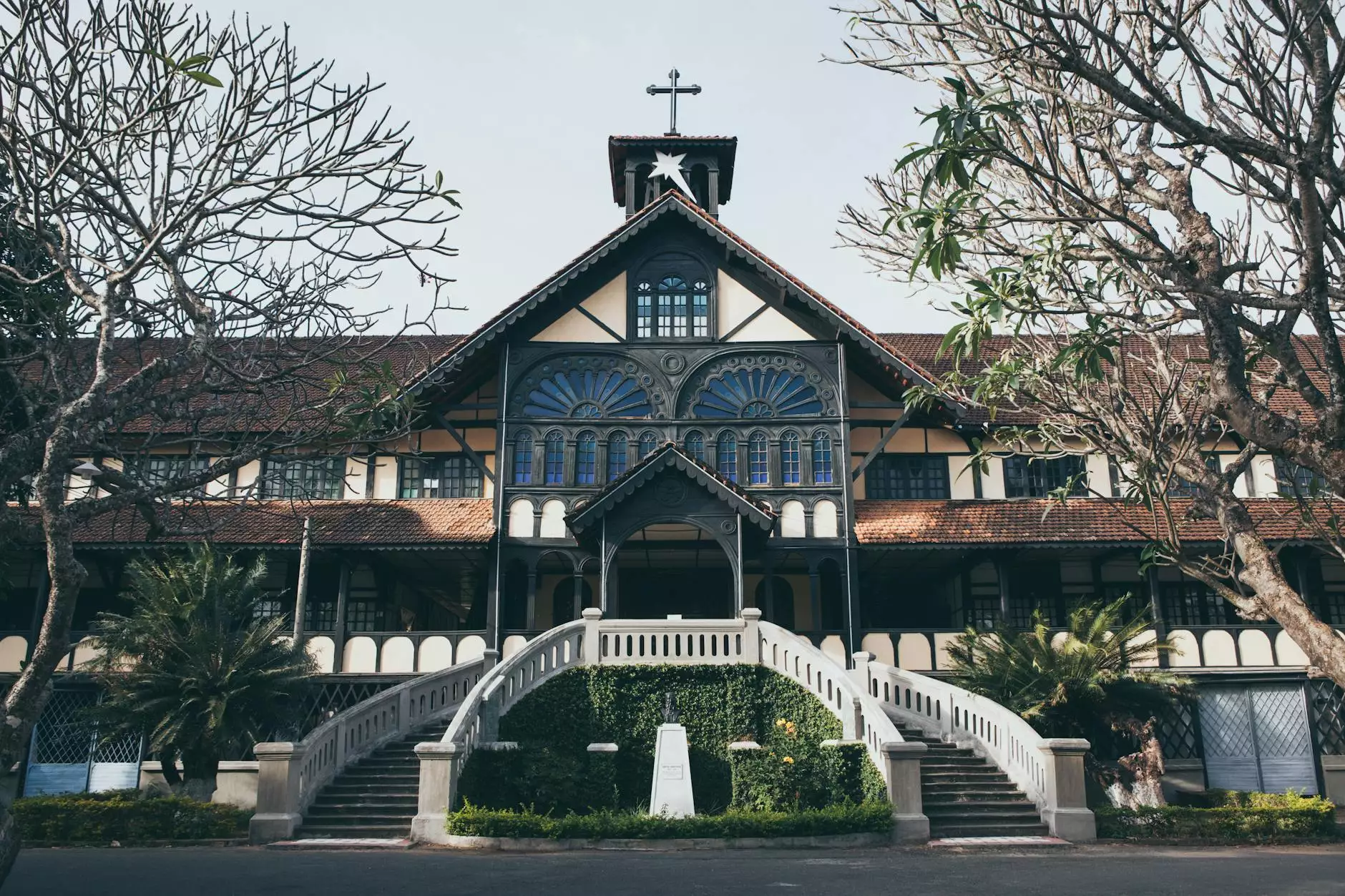 At Coastal Bend Family Worship Center, our mission is to spread the message of faith and beliefs, empowering our community through the teachings of the Gospel. In this article, we delve into the decision of Tom Brown, founder of Tom Brown Ministries, to get ordained as a bishop and the profound impact it has had on our ministry.
A Call to Serve
Tom Brown, a dedicated and passionate individual, has been leading our ministry for over two decades. Throughout his spiritual journey, he felt a strong sense of calling to serve the community in a greater capacity. After much prayer, contemplation, and seeking divine guidance, Tom decided to pursue ordination as a bishop.
By becoming a bishop, Tom knew that he would be able to expand his spiritual reach, share his wealth of knowledge, and provide guidance to a wider audience. The decision to take on this role was not only a personal one but also a testament to his commitment to serving others in the name of faith.
The Impact on Coastal Bend Family Worship Center
Since Tom's ordination as a bishop, Coastal Bend Family Worship Center has witnessed a transformation in its ministry. The expanded responsibilities and spiritual authority that come with this role have allowed Tom to lead our congregation with renewed zeal and vision.
Becoming a bishop has not only deepened Tom's understanding of faith but has also fueled his passion for empowering others. Under his guidance, Coastal Bend Family Worship Center has seen remarkable growth in its membership, outreach programs, and impact on the community. The teachings of Tom Brown Ministries have resonated with people from all walks of life, strengthening their faith and enriching their lives.
Greater Outreach and Community Engagement
Beyond the walls of our church, Tom Brown's ordination as a bishop has opened doors for us to engage with the wider community. Our ministry has actively participated in various community outreach initiatives, such as providing food and shelter to the homeless, organizing counseling services, and partnering with other faith-based organizations to address societal issues.
The community and society have responded positively to our efforts, recognizing the dedication and commitment our ministry brings to the table. Through Tom's leadership as a bishop, Coastal Bend Family Worship Center has become a beacon of hope and a catalyst for positive change.
Comprehensive Faith-Based Teachings
One of the significant advantages of having a bishop leading our ministry is the wealth of knowledge and experience they bring to the table. Tom Brown's extensive theological background, combined with his genuine passion for teaching, has resulted in the creation of comprehensive faith-based teachings that resonate with individuals seeking spiritual guidance.
Through our website and various educational platforms, Coastal Bend Family Worship Center offers a wide range of resources, including sermons, articles, and books, all inspired by Tom's profound understanding of the Gospel. These resources cover various aspects of faith, including personal growth, relationships, scriptural interpretation, and practical application of biblical principles.
A Network of Support and Guidance
Ordination as a bishop has not only brought personal growth and transformation for Tom Brown but has also provided a network of support and guidance for Coastal Bend Family Worship Center. As part of a larger ecclesiastical community, our ministry has been able to connect with other churches and organizations to collaborate on projects, share resources, and learn from one another.
The exchange of ideas, experiences, and best practices among fellow bishops and clergy members has elevated the work of our ministry, allowing us to continually enhance our outreach and impact in the community. Through these connections, Coastal Bend Family Worship Center has been able to foster unity and develop a network of inspired individuals working towards a common goal.
Continuing the Journey
As we reflect on the decision of Tom Brown to get ordained as a bishop, we are reminded of the unwavering commitment of Coastal Bend Family Worship Center to serve the community and spread faith. Our journey continues to evolve, and we remain dedicated to bringing hope, compassion, and spiritual guidance to all those who seek it.
Join us in our mission as we strive to make a positive difference in the lives of individuals, families, and our community. Together, let us navigate the path of faith, secure in the knowledge that Coastal Bend Family Worship Center is a place where everyone is welcome, supported, and encouraged to grow in their spiritual journey.