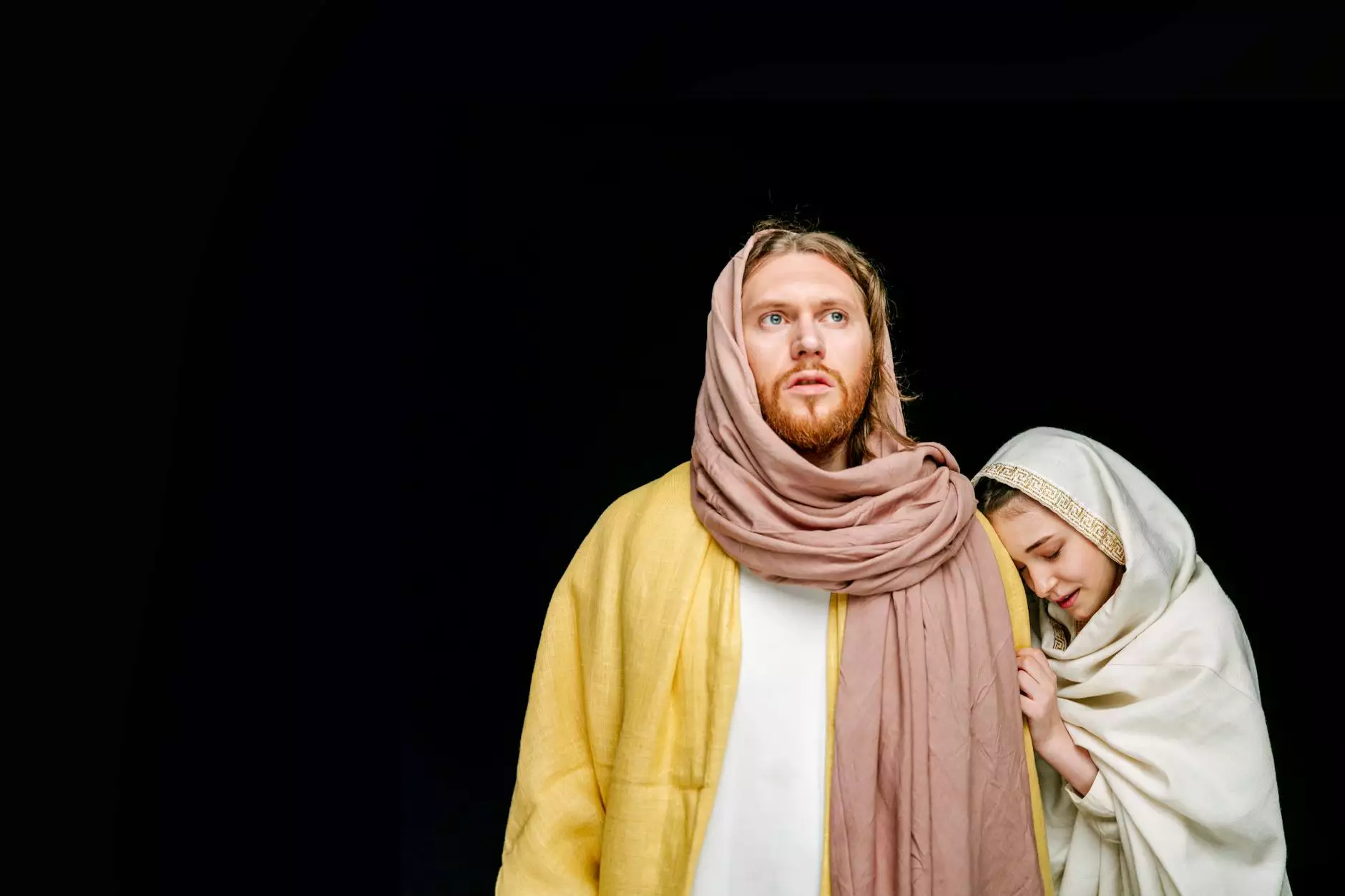 Unveiling the True Image of Jesus
Coastal Bend Family Worship Center welcomes you to explore the timeless question: What does Jesus really look like? As a renowned ministry with a profound focus on faith and beliefs, Tom Brown Ministries is dedicated to shedding light on this intriguing topic that has captivated millions throughout history.
The Journey to Discovering Jesus' Appearance
From the early depictions of Jesus as a shepherd to the iconic images of the Renaissance, artists and theologians have sought to portray the physical appearance of Jesus. However, we must remember that the true essence of Jesus lies beyond his physical features.
Identifying Historical Clues
While there is no definitive physical description of Jesus mentioned in the Bible, historical records and biblical references provide some insight. For instance, Jesus is often described as having long hair and a beard, in line with the cultural norms of the time.
Looking Beyond Physical Attributes
At Coastal Bend Family Worship Center, we emphasize that Jesus' appearance is not solely defined by physical attributes. Our faith centers on his teachings, compassion, and ultimate sacrifice to bring salvation to humanity.
Tom Brown Ministries: Nurturing Faith and Beliefs
Tom Brown Ministries is a dynamic and empowering ministry that aims to help individuals deepen their understanding of Jesus' teachings and strengthen their faith. Through insightful teachings, practical guidance, and genuine care, Tom Brown Ministries provides a nurturing environment for spiritual growth.
The Teachings of Tom Brown Ministries
With decades of ministry experience, Tom Brown has gained renowned expertise in the Scriptures and the teachings of Jesus. Through his thought-provoking messages and biblical studies, Tom Brown Ministries inspires individuals to live a life aligned with Christ's teachings, fostering a strong connection with God and others.
A Welcoming Community of Faith
Coastal Bend Family Worship Center invites you to become a part of our vibrant community of faith and beliefs. We believe in providing a space where individuals are encouraged to explore their spirituality in a supportive environment.
Join Our Community of Faith and Beliefs
By fostering a deep understanding of Jesus and his teachings, Tom Brown Ministries and Coastal Bend Family Worship Center offer a unique opportunity to grow in faith and engage in meaningful discussions with like-minded individuals. Together, we discover the true essence of Jesus that goes beyond physical appearances.
Cultivating a Stronger Relationship with Jesus
At Coastal Bend Family Worship Center, we strive to cultivate a deeper relationship with Jesus through worship, prayer, and studying the Word. Our community provides various avenues for spiritual growth, including Bible studies, fellowship groups, and impactful outreach programs.
Exploring Different Aspects of Faith and Beliefs
With a strong focus on community and society, Coastal Bend Family Worship Center delves into a broad range of faith-related topics, encompassing belief systems, personal journeys, and spiritual guidance. We invite all individuals seeking a deeper connection with Jesus to embark on this enlightening journey with us.
Conclusion
Coastal Bend Family Worship Center, in conjunction with Tom Brown Ministries, invites you to explore the true image of Jesus. In our collective search for understanding, we recognize that Jesus' appearance extends far beyond physical attributes. He is the embodiment of love, compassion, and salvation.
Join our community of faith and beliefs as we delve into the teachings of Jesus and cultivate a deeper relationship with Him. Through Tom Brown Ministries, we strive to empower individuals to live out the principles taught by Jesus and experience a transformative spiritual journey.