Upcoming Events at Coastal Bend Family Worship Center
Feb 13, 2023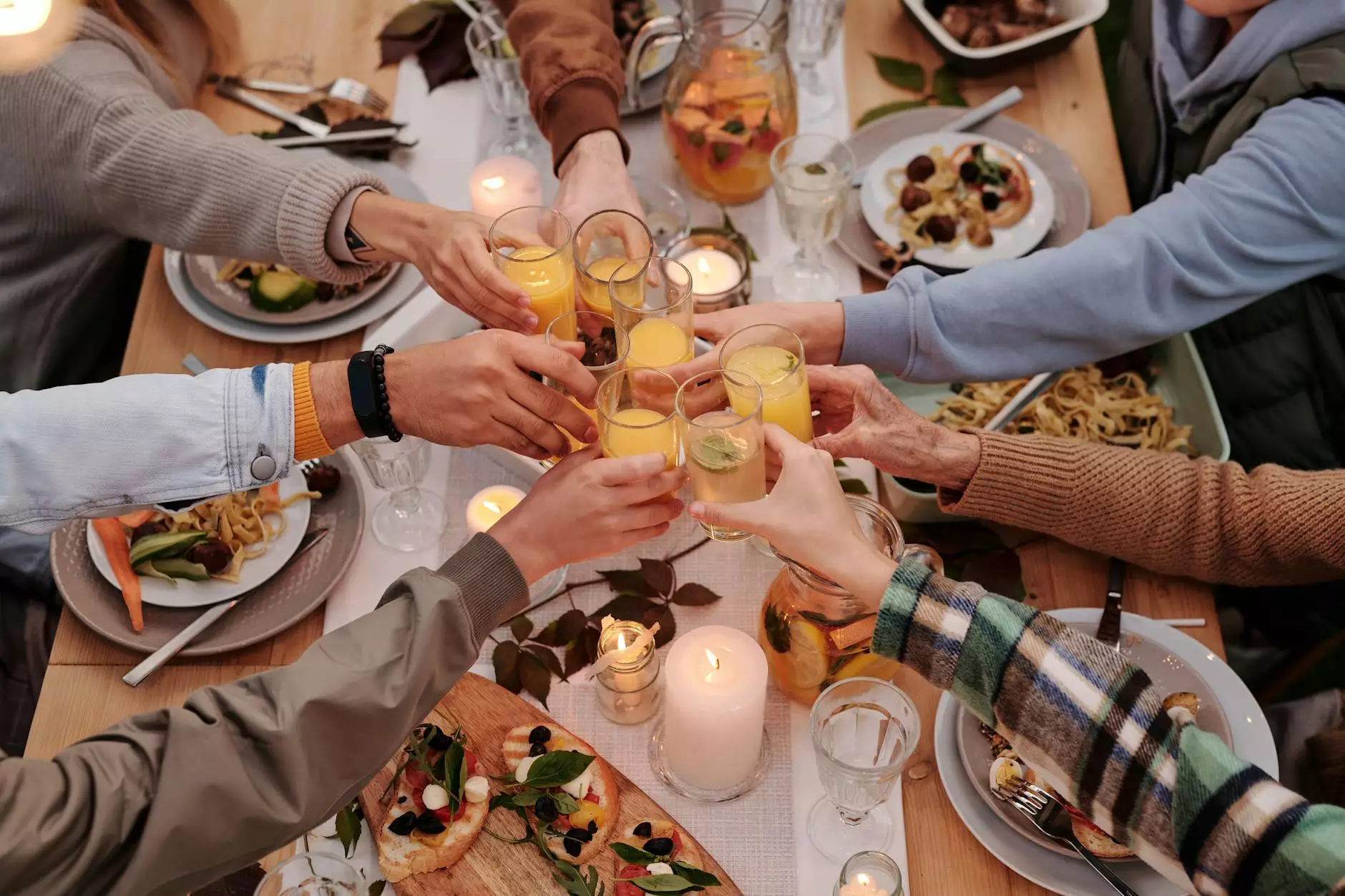 Join Us for a Delightful Taco Lunch on September 05, 2023
Coastal Bend Family Worship Center is excited to announce our upcoming event, a delightful taco lunch, scheduled for September 05, 2023. This event promises to be a memorable experience filled with delicious food and fellowship with our faith community.
Experience the Vibrant Community at Coastal Bend
At Coastal Bend Family Worship Center, we believe in fostering a vibrant and inclusive community where individuals from all walks of life can come together to nurture their spiritual journeys. Our mission is to provide a safe and welcoming space for our congregation to grow in faith, find inspiration, and experience God's love.
Embrace Faith, Belief, and Fellowship
Our upcoming taco lunch event offers a wonderful opportunity to connect with like-minded individuals who share a passion for faith and fellowship. Join us as we gather to engage in meaningful conversations, explore the depths of our beliefs, and build lasting connections within our local community.
Unwind and Delight in a Delicious Taco Lunch
Tacos, a beloved culinary delight, will take center stage during our upcoming event. Prepared by our talented team of chefs, our taco lunch promises to tantalize your taste buds and leave you craving for more. Indulge in an array of flavorful fillings, savor the freshness of locally sourced ingredients, and experience the joy of communal dining.
Ignite Your Spiritual Journey
Coastal Bend Family Worship Center offers more than just events; we provide a space for spiritual growth and transformation. Our dedicated pastors and spiritual leaders are committed to guiding you on your journey as you deepen your understanding of faith and embrace a meaningful relationship with God.
Connect with Coastal Bend Family Worship Center
Stay updated with our upcoming events, inspiring sermons, and community initiatives by connecting with Coastal Bend Family Worship Center. Join our mailing list to receive regular newsletters and notifications about upcoming events and opportunities to engage and serve in our community.
Stand Out and Make a Difference
By attending our upcoming taco lunch event, not only will you enjoy a delightful culinary experience, but you will also be making a difference. All proceeds from this event will go towards supporting our various community outreach programs, aimed at helping those in need and making a positive impact in the lives of others.
Experience the Coastal Bend Difference
Coastal Bend Family Worship Center is dedicated to providing a transformative and enriching experience for all members of our congregation and community. Join us for our upcoming taco lunch event on September 05, 2023, and immerse yourself in a holistic journey of faith, fellowship, and delectable food.
Plan Your Visit
If you have not yet visited our welcoming worship center, we invite you to join us for the upcoming taco lunch. Located at [insert address], our facility offers a warm and inviting atmosphere where you can gather with fellow believers, connect with our spiritual leaders, and find solace in the presence of God.
Let Us Know You're Coming
To ensure we can accommodate everyone comfortably, please RSVP by [insert RSVP date] using the contact details provided on our website. Let us know you're coming, and we'll be thrilled to welcome you to our upcoming taco lunch event.
Stay Connected
For the latest updates and to stay connected with Coastal Bend Family Worship Center, follow us on social media. Engage in conversations, share your experiences, and be a part of our online community that embraces love, faith, and unity.
Join Us and Nourish Your Soul
Coastal Bend Family Worship Center warmly invites you to our upcoming taco lunch event. Come and experience a delightful combination of faith, fellowship, and flavors that will nourish your soul and leave you inspired. Mark your calendars for September 05, 2023, and join us for a memorable time at Coastal Bend.