Estudio Biblico en Espanol at Coastal Bend Family Worship Center
May 31, 2020
Adult Sunday School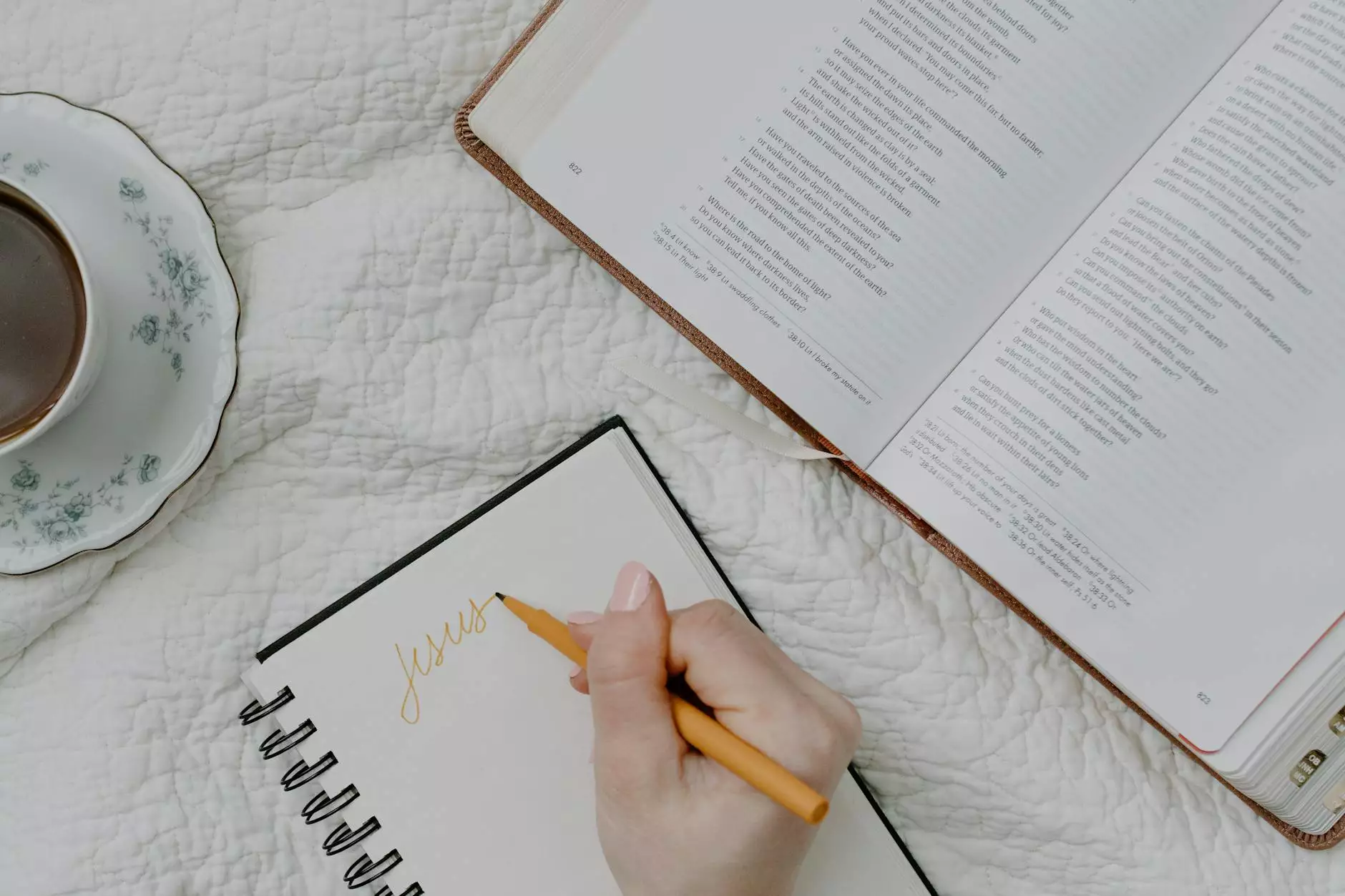 Welcome to Coastal Bend Family Worship Center - your source of spiritual growth and community connection. Join us for the Estudio Biblico en Espanol, where you can experience the life-changing power of God's word in a warm and welcoming environment.
About Estudio Biblico en Espanol
Coastal Bend Family Worship Center is committed to providing a comprehensive spiritual experience for all members of our community. Our Estudio Biblico en Espanol offers a unique opportunity for Spanish-speaking individuals to engage in a Bible study tailored to their needs. Led by our experienced and passionate leaders, this study delves into the depth and richness of Biblical teachings while nurturing a sense of belonging and fellowship.
The Importance of Bible Study
Bible study is a crucial aspect of our spiritual growth and deepening our relationship with God. It provides us with guidance, wisdom, and understanding in navigating the complexities of life. Through Estudio Biblico en Espanol, we aim to empower our Spanish-speaking community members to explore the Scriptures, discover profound truths, and apply them to their daily lives.
Building a Strong Foundation
At Coastal Bend Family Worship Center, we believe that a strong foundation in God's word is essential to leading a purposeful and fulfilling life. The Estudio Biblico en Espanol serves as a platform to build this foundation, equipping participants with the tools necessary to navigate various challenges and strengthen their faith.
A Welcoming Community
Our community is built on the values of love, acceptance, and inclusivity. The Estudio Biblico en Espanol provides a safe and nurturing environment where individuals can freely express their thoughts, share their experiences, and find solace in the support of like-minded believers. As we journey together in faith, we form deep connections and develop lifelong friendships.
Weekly Sessions and Topics
We host weekly Estudio Biblico en Espanol sessions on Wednesdays from 7:00 PM to 8:30 PM. Each session focuses on a specific topic, covering a wide range of Biblical teachings. Our intention is to provide a well-rounded study experience that addresses various aspects of faith and Christian living.
Sample Topics Covered:
The Power of Prayer: Deepening Your Relationship with God
Understanding God's Grace: Embracing Forgiveness and Redemption
Living a Purpose-Driven Life: Discovering God's Plan for You
Building Stronger Relationships: Lessons from the Bible
Overcoming Challenges: Finding Strength in God's Promises
Join Us at Coastal Bend Family Worship Center
We extend a warm invitation to everyone in our Spanish-speaking community to join us at Coastal Bend Family Worship Center's Estudio Biblico en Espanol. Experience the transformative power of God's word, connect with fellow believers, and strengthen your relationship with Him. Together, let's embark on a journey of spiritual growth and discover the abundant blessings that await.
If you have any questions or need further information, please feel free to contact us at 123-456-7890 or send an email to [email protected].