Pastor Josh Mathias - Coastal Bend Family Worship Center
Jun 28, 2018
About Us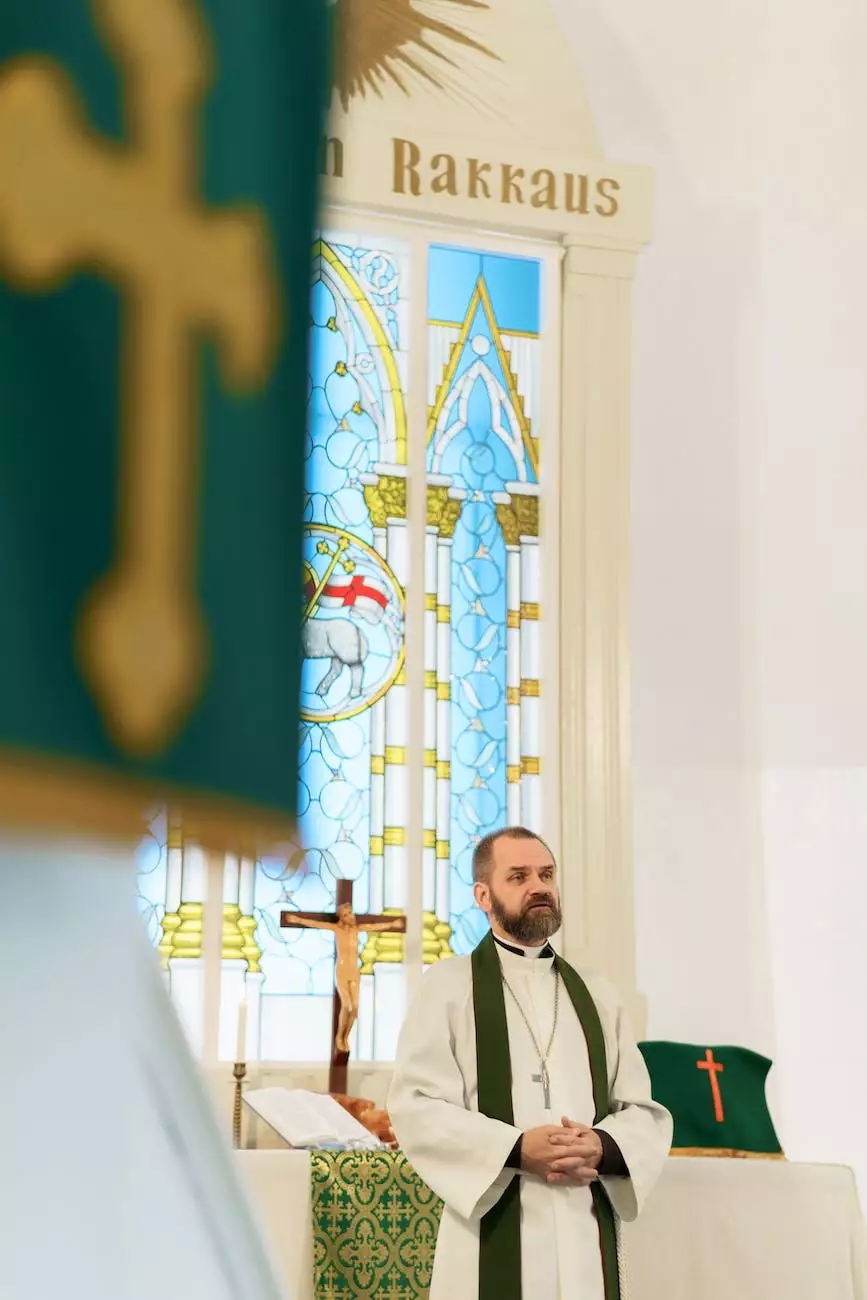 About Pastor Josh Mathias
Welcome to the page dedicated to Pastor Josh Mathias, the esteemed spiritual leader of Coastal Bend Family Worship Center. Pastor Josh Mathias plays a vital role in shaping the lives of individuals and families by providing spiritual guidance, teaching the principles of faith, and fostering a sense of community within the congregation.
Personal Journey and Faith
Pastor Josh Mathias has a remarkable personal story that reflects his unwavering commitment to his faith. Born and raised in a small town, he discovered his passion for spreading love and compassion at a young age. His journey took him through different cities, where he gained invaluable experiences that honed his leadership skills and deepened his understanding of diverse faiths and beliefs.
Leadership and Teachings
Pastor Josh Mathias is widely known for his captivating teachings that touch the hearts and souls of people from all walks of life. With his charismatic personality, he delivers powerful sermons and messages that inspire and encourage individuals to develop a deeper connection with their spirituality. His practical approach to faith resonates with many, fostering personal growth and a stronger relationship with God.
Through his teachings, Pastor Josh Mathias emphasizes the significance of love, compassion, and forgiveness. He guides his congregation to embrace these values and apply them in everyday life, fostering a more harmonious and compassionate society. As a community and society, we can learn and grow together with his teachings as a foundation.
Impact on the Community
Pastor Josh Mathias has had a profound impact on the community through his relentless dedication to serving others. His charitable initiatives, outreach programs, and community projects have touched the lives of countless individuals, offering hope, healing, and support to those in need. His commitment to volunteering and empowering others has created a positive ripple effect, inspiring others to make a difference in their own communities.
Worship Services and Events
Coastal Bend Family Worship Center, under the guidance of Pastor Josh Mathias, hosts a variety of worship services and events throughout the year. These gatherings provide opportunities for spiritual growth, community building, and celebration of faith. From powerful Sunday sermons to engaging workshops and retreats, there's something for everyone seeking to deepen their relationship with God and connect with fellow believers.
Join Our Faith Community
If you are searching for a welcoming and supportive faith community, we invite you to join us at Coastal Bend Family Worship Center. Pastor Josh Mathias and the entire congregation eagerly welcome individuals from diverse backgrounds and beliefs, fostering an inclusive environment where everyone can grow and thrive spiritually.
Whether you're looking for answers, longing for a sense of belonging, or simply seeking to strengthen your faith, Coastal Bend Family Worship Center is the place for you. Join us in our journey of worship, service, and personal growth. Together, we can make a positive impact on our community and beyond.
Contact Information
If you have any questions or would like to learn more about Coastal Bend Family Worship Center or Pastor Josh Mathias, feel free to contact our friendly staff. We are here to assist you and provide further information on our worship services, events, and community outreach initiatives. We look forward to hearing from you!
Coastal Bend Family Worship Center
Address: [Insert Address Here]
Phone: [Insert Phone Number Here]
Email: [Insert Email Address Here]