Get Involved
Mar 23, 2023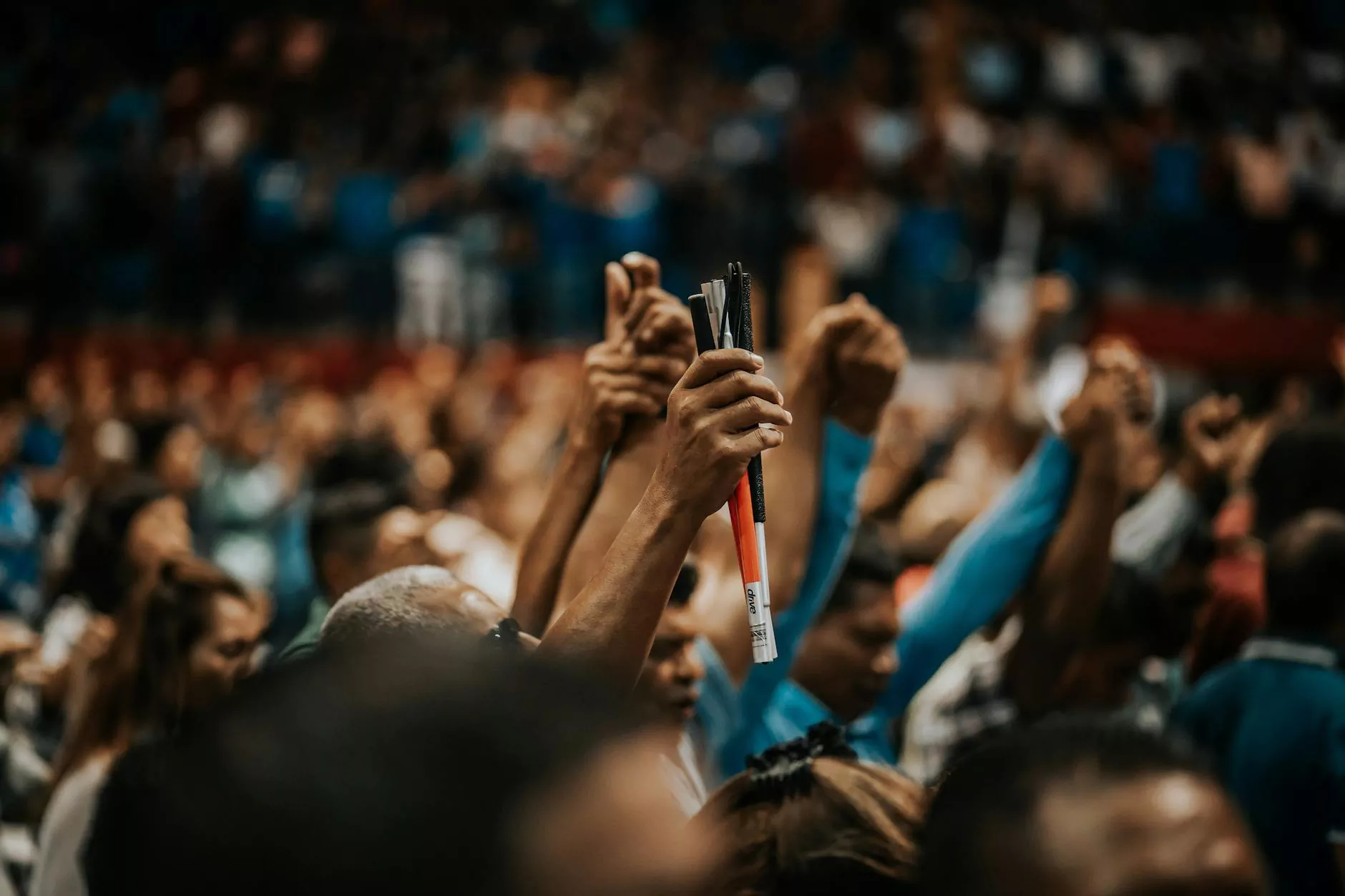 Introduction
Coastal Bend Family Worship Center welcomes you to join our vibrant community of believers and make a lasting impact in the world. We are dedicated to providing a nurturing environment where you can strengthen your faith, connect with others, and serve the greater good. Through our diverse range of programs, events, and initiatives, there are plentiful opportunities for you to get involved and make a difference.
Discover Your Purpose
At Coastal Bend Family Worship Center, we believe that everyone has a unique calling and purpose in life. We strive to help our members and visitors discover their true potential and find fulfillment in their spiritual journey. Whether you are seeking guidance, looking to deepen your faith, or searching for ways to serve others, our community offers a supportive and empowering environment to explore your purpose.
Worship Services
Join us every Sunday for inspiring worship services that uplift the soul and strengthen your connection with God. Our services are filled with passionate music, thought-provoking sermons, and opportunities for prayer and reflection. We have both traditional and contemporary worship styles, ensuring that everyone feels comfortable and engaged. Come and experience the joy of worship in a community that embraces diversity and celebrates unity in faith.
Community Outreach
At Coastal Bend Family Worship Center, we believe in extending our love and compassion beyond the walls of our church. Through our dedicated community outreach programs, we strive to make a positive impact on the lives of those in need. From feeding the homeless to providing shelter, education, and support to vulnerable individuals and families, we are committed to making a difference in our local community. Join our outreach initiatives and be a catalyst for change.
Life Groups and Fellowship
Connecting with others who share your beliefs and values is an essential part of your spiritual growth. Our Life Groups provide a welcoming space where you can build friendships, share insights, and support one another on your faith journey. Whether you are a young adult, a parent, a single professional, or a senior, we offer a variety of Life Groups tailored to different interests and stages of life. Experience the joy of genuine fellowship as you connect with like-minded individuals who will walk alongside you in your spiritual walk.
Serving Opportunities
One of the best ways to get involved is by joining our dedicated team of volunteers. We have numerous opportunities for you to serve within our church and community. Whether you have a passion for music, teaching, event planning, mentoring, or outreach, there is a place where your unique skills and talents can be utilized. By serving others, you not only impact lives but also grow personally and spiritually. Together, let's bring hope, love, and transformation to the world around us.
Missions and Global Impact
Coastal Bend Family Worship Center is committed to making a global impact through our mission initiatives. We believe in serving and supporting communities worldwide, empowering individuals, and sharing the message of hope. Whether it's through mission trips, sponsorships, or partnering with organizations dedicated to humanitarian causes, we aim to make a tangible difference in the lives of people around the globe. Join us in extending love and compassion to those in need, both near and far.
Events and Special Programs
Throughout the year, Coastal Bend Family Worship Center hosts a variety of events and special programs designed to inspire, educate, and celebrate the faith community. From conferences and retreats to youth camps and holiday gatherings, there's always something happening that will enrich your faith experience. Keep an eye on our event calendar and stay updated with the latest happenings to ensure you don't miss out on these transformative opportunities.
Conclusion
As you can see, Coastal Bend Family Worship Center offers boundless opportunities for you to get involved in a welcoming and vibrant community. Discover your purpose, engage in worship, serve others, and cultivate deep connections that will enrich your faith journey. Join us and be part of a compassionate and loving community that seeks to make a positive impact locally and globally. Come as you are, and together, let's be a force for transformation and renewal.