Kids – Revive Church
Jul 29, 2023
Kids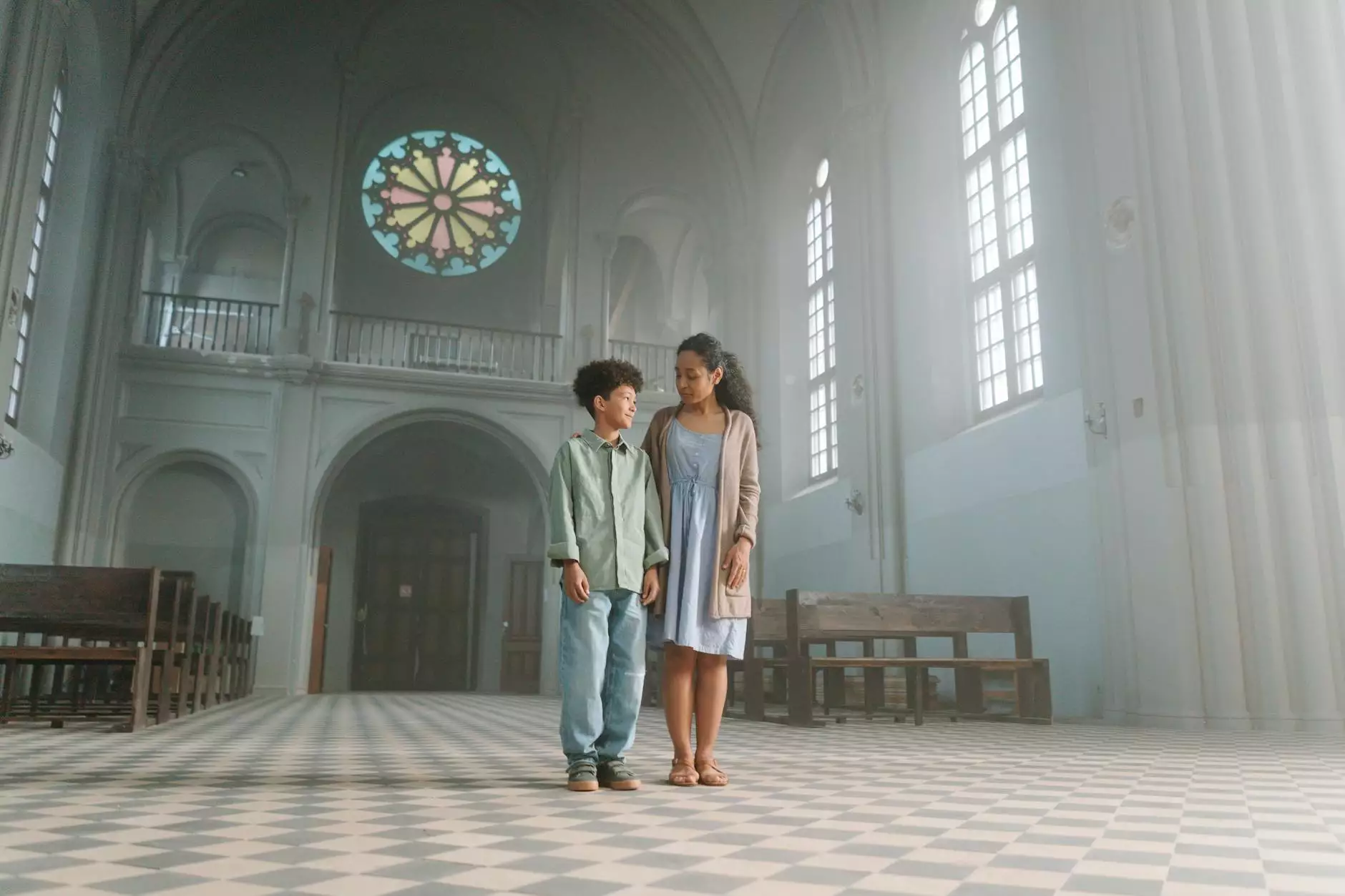 Coastal Bend Family Worship Center
Welcome to the Kids program at Revive Church, a ministry of Coastal Bend Family Worship Center. Our team is dedicated to providing a safe and nurturing environment where children can grow in their faith and build a strong foundation in their beliefs. Through our faith-based activities, events, and lessons, we aim to support families in raising children who love and understand God.
Cultivating Faith in a Fun and Engaging Way
At Revive Church, we believe that nurturing a child's spiritual growth should be an exciting and enjoyable experience. Our kids' program offers a wide range of activities that are designed to engage children of all ages. From interactive Bible lessons and thrilling worship experiences to creative arts and crafts, we strive to create an environment where kids can learn and have fun at the same time.
Age-Appropriate Programs
We understand that children have different needs and interests at each stage of their development. That is why our Kids program is divided into age-appropriate groups:
1. Toddlers (Ages 1-3)
Our toddlers' program focuses on providing a safe and loving environment where young children can interact with others and learn the foundational principles of faith through play, music, and storytime.
2. Preschool (Ages 4-5)
In our preschool program, children engage in interactive Bible stories, creative activities, and age-appropriate worship, fostering their love for God and others.
3. Elementary (Grades K-5)
Elementary-aged children are encouraged to dive deeper into their faith through engaging lessons, small group discussions, worship, and service projects. We aim to equip them with a solid understanding of biblical principles and develop their personal relationship with God.
Program Highlights
Our Kids program offers a wide range of activities and events tailored to meet the needs and interests of children:
1. Sunday School
Every Sunday, our dedicated team of teachers engages children in age-appropriate Sunday School classes. Through creative storytelling, interactive discussions, and hands-on activities, kids explore biblical concepts, learn how to apply them in their daily lives, and develop a deep understanding of their faith.
2. Vacation Bible School
During the summer, we host an exciting and immersive Vacation Bible School. This week-long program is filled with games, crafts, worship, and Bible stories that captivate children's hearts and minds. It's a time for kids to make new friends, have fun, and deepen their relationship with God.
3. Kids Worship
Our Kids Worship service is designed to engage children in a dynamic worship experience tailored to their unique perspective. Through lively music, interactive storytelling, and relevant messages, children learn to express their love for God in a way that resonates with them.
4. Seasonal Events
We organize various seasonal events throughout the year, including Easter celebrations, Christmas pageants, and Fall festivals. These events bring families together and provide opportunities for children to discover the joy of community while strengthening their faith.
Join Our Vibrant Community
At Revive Church, we believe in the power of community. When your family walks through our doors, you become part of a supportive and loving community of believers. We encourage parents to get involved and actively participate in their child's spiritual journey. Together, we can help your child develop a strong foundation in their beliefs and guide them towards a lifelong relationship with God.
Contact Us
If you have any questions or would like to know more about our Kids program, please don't hesitate to reach out to us. We would love to connect with you and provide any additional information you may need. Join Revive Church's Kids program today and embark on an exciting journey of faith with your child!
Coastal Bend Family Worship Center | Community and Society - Faith and Beliefs