Ukulele Choir
Oct 14, 2020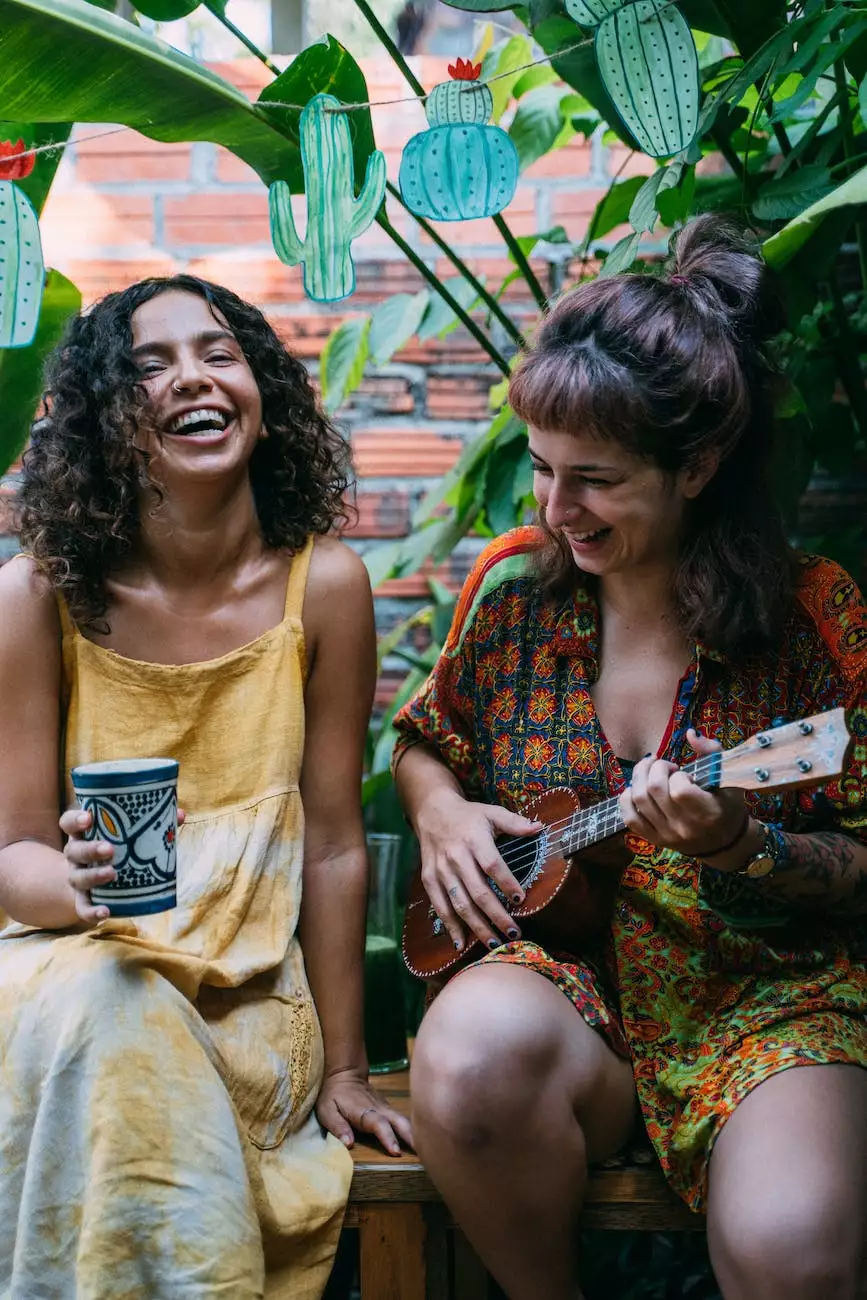 About Coastal Bend Family Worship Center
Welcome to Coastal Bend Family Worship Center, a thriving community dedicated to faith and beliefs. At our center, we foster an inclusive environment where individuals can come together to strengthen their spiritual connection and make meaningful relationships. Our diverse range of activities caters to various interests and hobbies, including music. As part of our commitment to fostering a sense of community, we are excited to introduce you to our Ukulele Choir – a harmonious blend of individuals who share a passion for music and the joy of playing the Ukulele.
Discover the Joy of the Ukulele
The Ukulele, widely regarded as a fun and lively instrument, has captured the hearts of music lovers all over the world. Its charming, cheerful tones make it a popular choice for beginners and experienced musicians alike. In our Ukulele Choir, we aim to create a space where individuals can explore the Ukulele, learn, and grow together.
Benefits of Joining the Ukulele Choir
1. Community Connections
By becoming a member of our Ukulele Choir, you automatically become part of a tightly-knit community of music enthusiasts. You will have the opportunity to meet and connect with like-minded individuals who share your love for the Ukulele. These connections can lead to lasting friendships and collaborations.
2. Skill Development
Our Ukulele Choir provides a platform for you to enhance your musical skills. Whether you are a beginner or more experienced player, our inclusive environment caters to all skill levels. With the guidance of experienced instructors, you can expect to develop your playing techniques and broaden your knowledge of music theory.
3. Performance Opportunities
4. Health and Well-being
Music has a profound impact on our well-being. Playing the Ukulele can be a therapeutic and stress-relieving activity that allows you to unwind and express yourself creatively. Our Ukulele Choir offers a safe and supportive space for you to channel your emotions through music, fostering mental and emotional well-being.
5. Sense of Achievement
As a member of our Ukulele Choir, you will have the opportunity to participate in performances and showcase your skills to family, friends, and the wider community. The sense of achievement that comes from performing and receiving positive feedback is powerful and can boost your confidence in both musical and personal pursuits.
Ukulele Classes and Resources
At Coastal Bend Family Worship Center, we provide a range of ukulele classes and resources to support your musical journey. Whether you are a complete beginner or looking to advance your skills, our experienced instructors offer comprehensive lessons tailored to your needs. Through our classes, you will learn proper playing techniques, music theory, and more.
Additionally, we offer a variety of resources to help you further develop your Ukulele skills. From sheet music and chord charts to online tutorials and practice exercises, our aim is to provide a comprehensive toolkit for your musical exploration.
Join the Ukulele Choir at Coastal Bend Family Worship Center
If you are enthusiastic about playing the Ukulele and connecting with a vibrant community of fellow music lovers, the Ukulele Choir at Coastal Bend Family Worship Center is the perfect place for you. Unlock the joy of music, enhance your skills, and make lasting connections. Join our Ukulele Choir today!
Contact Us
If you have any questions or would like more information about joining our Ukulele Choir, please don't hesitate to reach out to us. Our dedicated team is here to assist you.
Coastal Bend Family Worship Center - Community and Society - Faith and Beliefs