Candle - St Matthew Catholic Church
Jun 10, 2023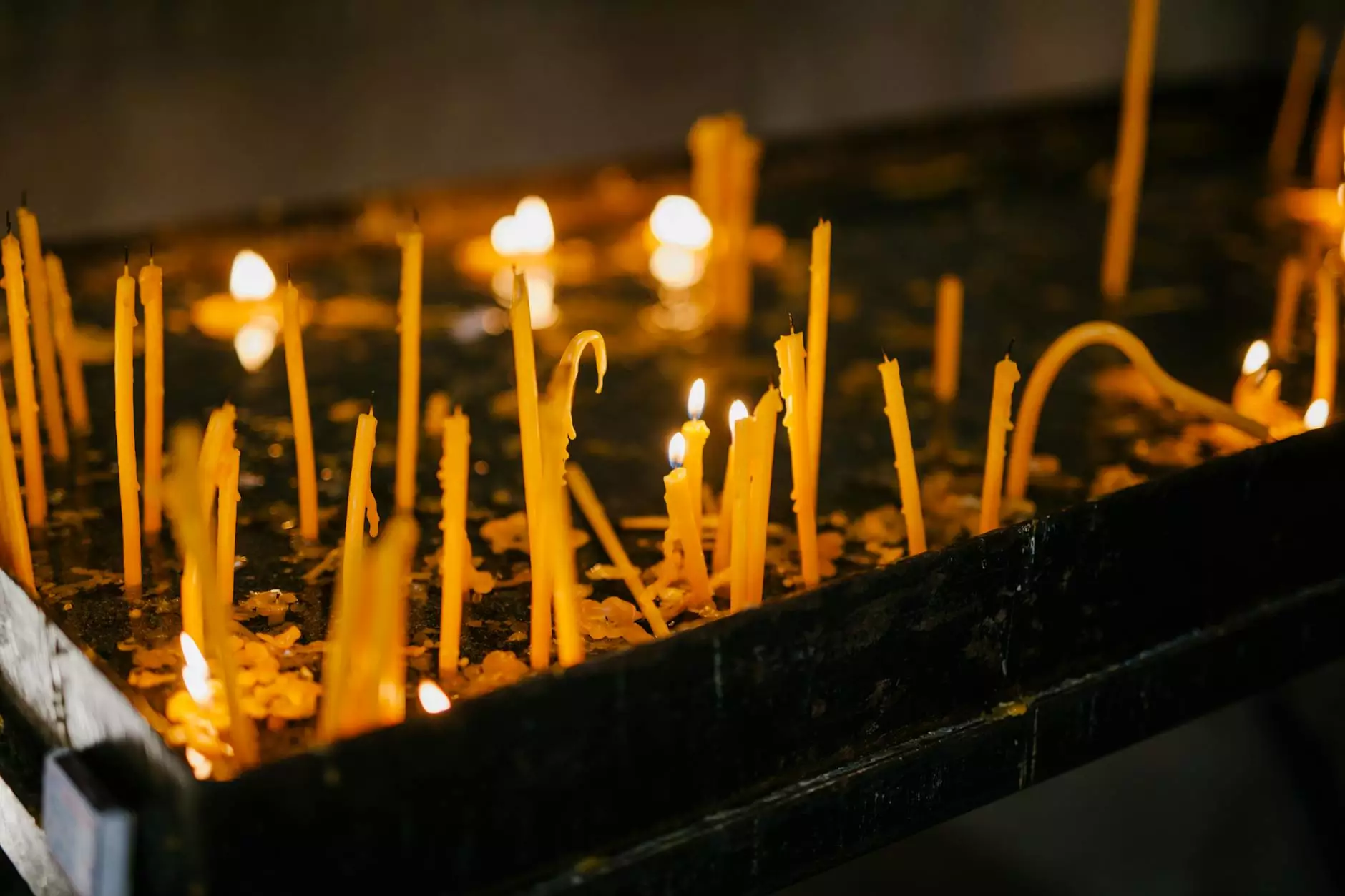 Discover a Wide Range of Candles at Coastal Bend Family Worship Center
Welcome to Coastal Bend Family Worship Center, your trusted destination for all your spiritual needs. As a part of our commitment to providing a comprehensive collection of products, we proudly present our selection of candles. Whether you are looking for candles for religious ceremonies, meditation, or prayer, we have a diverse range of options to suit your preferences and requirements.
Prayer Candles for Spiritual Devotion
At Coastal Bend Family Worship Center, we understand the significance of prayer in your spiritual journey. Our prayer candles are carefully crafted to create a peaceful and serene ambiance, allowing you to immerse yourself fully in prayer. These candles are designed to burn evenly and emit a soft, warm glow that enhances your meditative experience.
Types of Prayer Candles
Glass-Encased Prayer Candles: Our glass-encased prayer candles are elegantly designed to encase the flame, preventing any accidental fire hazards. These candles often feature beautiful religious designs, adding an aesthetic touch to your prayer corner.
Plain Wax Prayer Candles: For those who prefer a more simplistic approach, we offer plain wax prayer candles. These candles can be personalized with your own prayers, intentions, or dedications. Their simplicity allows you to focus solely on your spiritual connection.
Vigil Candles: Vigil candles, also known as novena candles, are traditionally used for extended periods of prayer or devotion. Typically, these candles have a much longer burn time, allowing you to continue your prayerful contemplation without interruption.
Whatever your preference may be, our prayer candles serve as a beautiful tool to enhance your personal connection with your faith and beliefs.
Specialty Candles for Religious Ceremonies
For religious ceremonies and celebrations, Coastal Bend Family Worship Center offers a range of specialty candles tailored to your specific requirements. Our extensive collection includes:
Altar Candles
Altar candles hold significant symbolism in religious rituals. These tall, slender candles serve as a focal point during church services, aiding in creating a reverent atmosphere. Our altar candles are carefully crafted to burn evenly and emit a bright, steady flame, symbolizing the divine presence.
Advent Candles
Advent candles hold a special place in the hearts of many Christians as they symbolize the anticipation and preparation for the birth of Jesus Christ. Our Advent candles are typically arranged in an Advent wreath, lit one by one in the weeks leading up to Christmas. Each candle represents a different aspect of the season, creating a meaningful and reflective experience.
Paschal Candles
The Paschal candle is a vital part of Easter celebrations, symbolizing the resurrection of Jesus Christ. Our Paschal candles are intricately designed, often incorporating religious motifs and symbols. Lighting the Paschal candle during Easter vigil services is a powerful representation of the triumph of light over darkness and life over death.
Candle Accessories and Other Options
In addition to our wide range of specialty candles, we also provide various candle accessories to enhance your overall experience. These accessories include:
Candle Holders
Discover an extensive selection of candle holders to adorn your sacred spaces. From ornate designs to minimalistic styles, we offer options to suit every aesthetic preference. Our candle holders are crafted with high-quality materials to ensure durability and aesthetic appeal.
Candle Snuffers
Candle snuffers are essential tools for extinguishing candles safely, without causing any wax splatter or smoke. We offer a range of beautiful and functional candle snuffers to accompany your candlelight rituals.
In addition to the above, we also have scented candles, decorative candles for special occasions, and many other options to explore. Whatever your candle needs may be, Coastal Bend Family Worship Center is your ultimate destination.
Visit Coastal Bend Family Worship Center Today
Embrace the power of candlelight in your spiritual journey. Come and explore our vast collection of candles at Coastal Bend Family Worship Center. Our team of knowledgeable staff members is available to assist you in finding the perfect candles that align with your faith and beliefs. Experience the transformative power of candles in enhancing your connection with the divine.