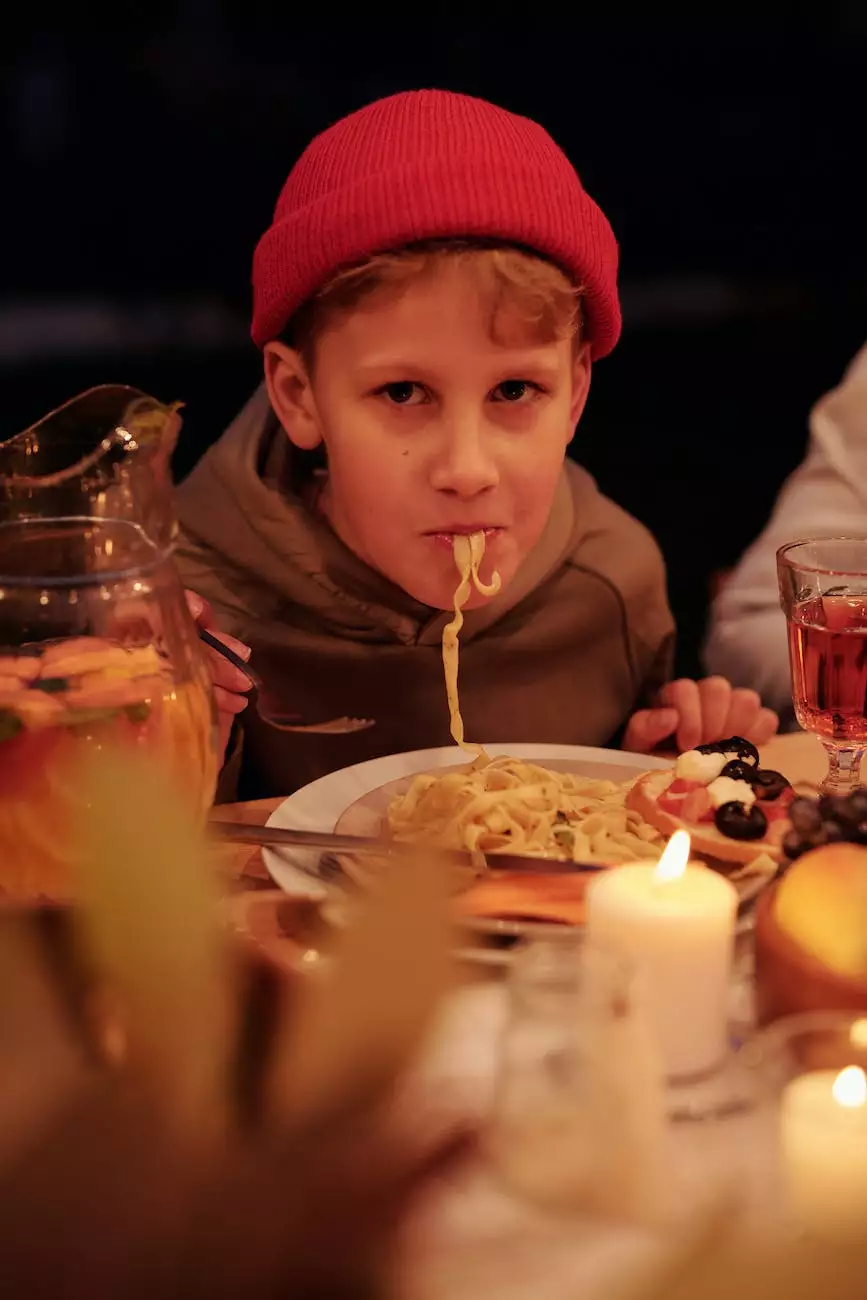 Welcome to Coastal Bend Family Worship Center's Wednesday Night Dinner, a delightful community event that combines delicious food, warm fellowship, and enriching conversations. Our Wednesday Night Dinner brings people together from all walks of life to enjoy a scrumptious meal and create lasting connections. Join us as we continue our tradition of fostering a sense of togetherness and belonging.
Creating a Sense of Community
At Coastal Bend Family Worship Center, we believe that food has a unique way of bringing people closer. Our Wednesday Night Dinner serves as a platform for building a vibrant community rooted in love, faith, and fellowship. It's a time to celebrate the joy of sharing a meal together, knowing that we are all part of something greater.
During our Wednesday Night Dinners, our dedicated team prepares mouthwatering dishes that cater to various dietary preferences and requirements. Whether you have specific dietary restrictions or simply enjoy indulging in a diverse range of flavors, our menu has something for everyone.
Delicious and Nourishing Meals
We take pride in providing not only delicious but also nourishing meals to our guests. Our experienced chefs meticulously craft each dish with fresh, locally sourced ingredients. With a focus on well-balanced nutrition, our menu offers a wide selection of options that are both satisfying and wholesome.
From hearty soups and salads to sumptuous main courses and delectable desserts, our Wednesday Night Dinner menu is carefully curated to tantalize your taste buds. Our kitchen team embraces culinary creativity, ensuring that each meal is a culinary adventure worth savoring. Experience the flavors that bring joy to our community!
Fostering Meaningful Connections
More than just a meal, our Wednesday Night Dinner is an opportunity to connect with others and foster meaningful relationships. Engage in conversations with fellow attendees, make new friends, and experience the warmth of genuine connections.
We also organize interactive activities and ice-breaker games during our dinner events to encourage engagement and create a relaxed and inviting atmosphere. Since our focus is on community and society, we believe that building strong relationships is an integral part of shaping a harmonious and supportive community.
Beyond the Dinner Table
At Coastal Bend Family Worship Center, our commitment to community extends beyond just our Wednesday Night Dinner. We host various events and initiatives throughout the year to serve the needs of our community. From outreach programs to support for local charities, we aim to make a positive impact in the lives of those around us.
By attending our Wednesday Night Dinner, you not only enjoy a delicious meal but also contribute to the betterment of the community. Together, we can create a kinder, more compassionate world.
Join Us for Wednesday Night Dinner
If you're seeking a welcoming community where you can share meals, build connections, and make a difference, look no further than Coastal Bend Family Worship Center's Wednesday Night Dinner. Our doors are open, and we would be delighted to have you join us.
Mark your calendars for our upcoming Wednesday Night Dinner event and make sure to RSVP. We eagerly await the opportunity to welcome you into our community and share in the joy of companionship through food and fellowship.
Event Details:
Date: August 30, 2023
Time: 6:30 PM onwards
Venue: Coastal Bend Family Worship Center
We can't wait to see you at our next Wednesday Night Dinner!