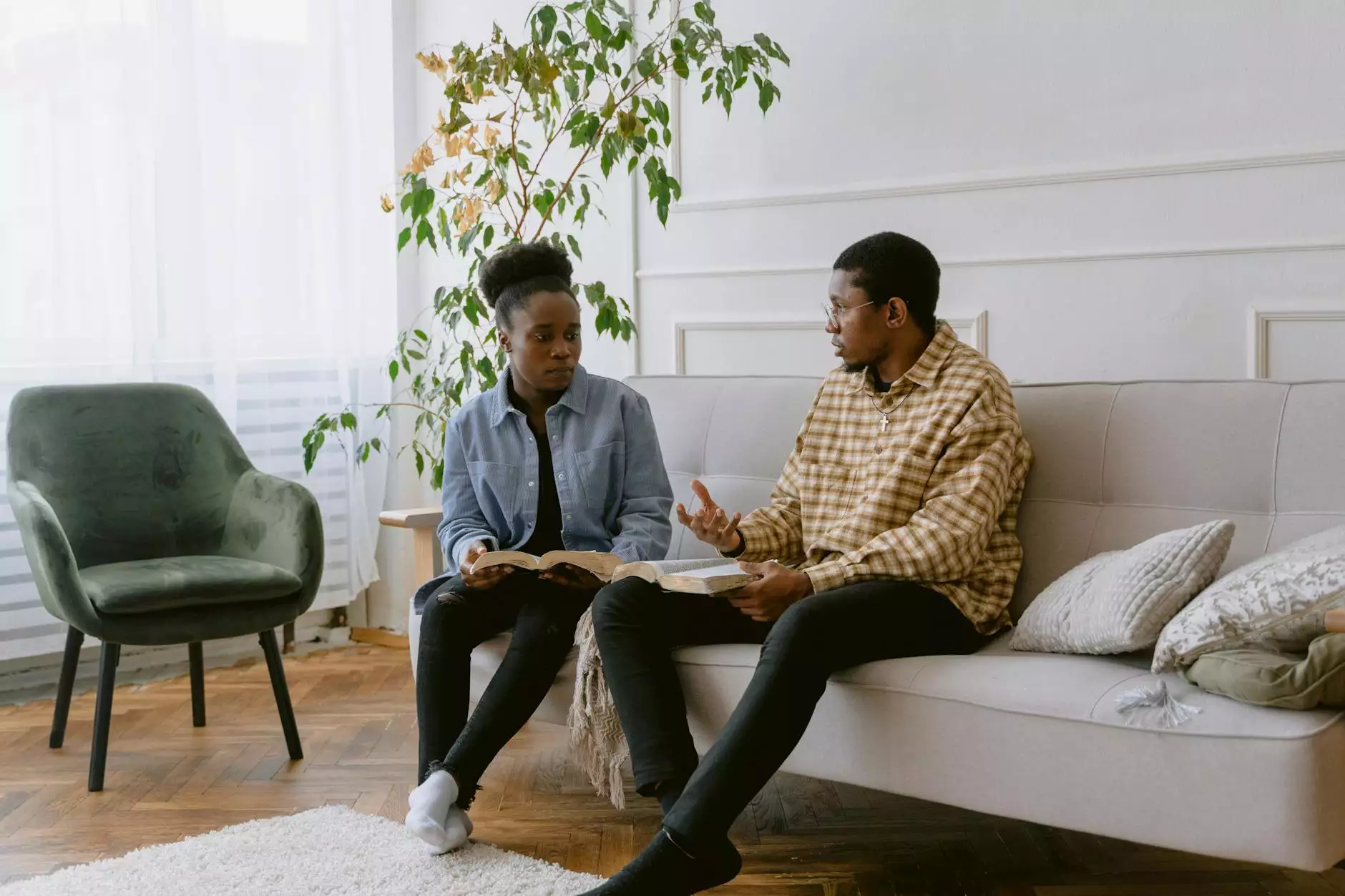 Discover a Community of Faith and Beliefs
Welcome to the Loop Groups page at Coastal Bend Family Worship Center! We are a vibrant and inclusive community that focuses on spiritual growth, connection, and support. Our Loop Groups are an integral part of our community, playing a vital role in fostering personal spiritual development, building meaningful relationships, and providing support during life's ups and downs.
What are Loop Groups?
Loop Groups are small gatherings of individuals who come together regularly to explore faith, study the Bible, pray, and share life experiences. These groups provide a safe and welcoming space for individuals to deepen their understanding of their faith and connect with others on a similar spiritual journey.
Join a Loop Group
At Coastal Bend Family Worship Center, we offer a diverse range of Loop Groups that cater to different interests, age groups, and life stages. Whether you are new to the faith or have been a believer for many years, there is a Loop Group for you.
Our Loop Groups meet in various formats, including in-person gatherings, online meetings, and hybrid options to accommodate different schedules and preferences. We understand that life can get busy, and our aim is to make spiritual growth and community connection accessible to all.
Benefits of Joining a Loop Group
When you become a part of a Loop Group, you can expect to experience numerous benefits:
Spiritual Growth: Engage in meaningful discussions, explore the teachings of the Bible, and gain insights that deepen your faith.
Community Connection: Develop authentic relationships with like-minded individuals who support, encourage, and pray for one another.
Personal Support: Find a safe space to share your joys, struggles, and questions, knowing that you are surrounded by a caring community.
Accountability: Receive guidance and accountability in your spiritual journey, helping you stay committed to your faith and personal development goals.
Mutual Care: Experience the power of Christian love through acts of service, compassion, and care for others within your Loop Group and beyond.
How to Get Involved
Joining a Loop Group is easy! Simply visit our website and explore the available groups categorized based on interests, demographics, and meeting format. Once you find a Loop Group that resonates with you, click on the group for more information and instructions on how to join.
If you can't find a Loop Group that matches your needs or interests, don't worry! We encourage you to reach out to our friendly team, and we will gladly assist you in finding or forming a new Loop Group that caters to your preferences.
Experience Spiritual Growth and Community Connection
At Coastal Bend Family Worship Center, Loop Groups provide a foundation for personal and spiritual growth. We are committed to fostering an atmosphere of love, acceptance, and genuine connection as we journey together in faith.
Join a Loop Group today and embark on an enriching and transformative experience. We look forward to welcoming you into our community!