Watch & Listen
Dec 15, 2021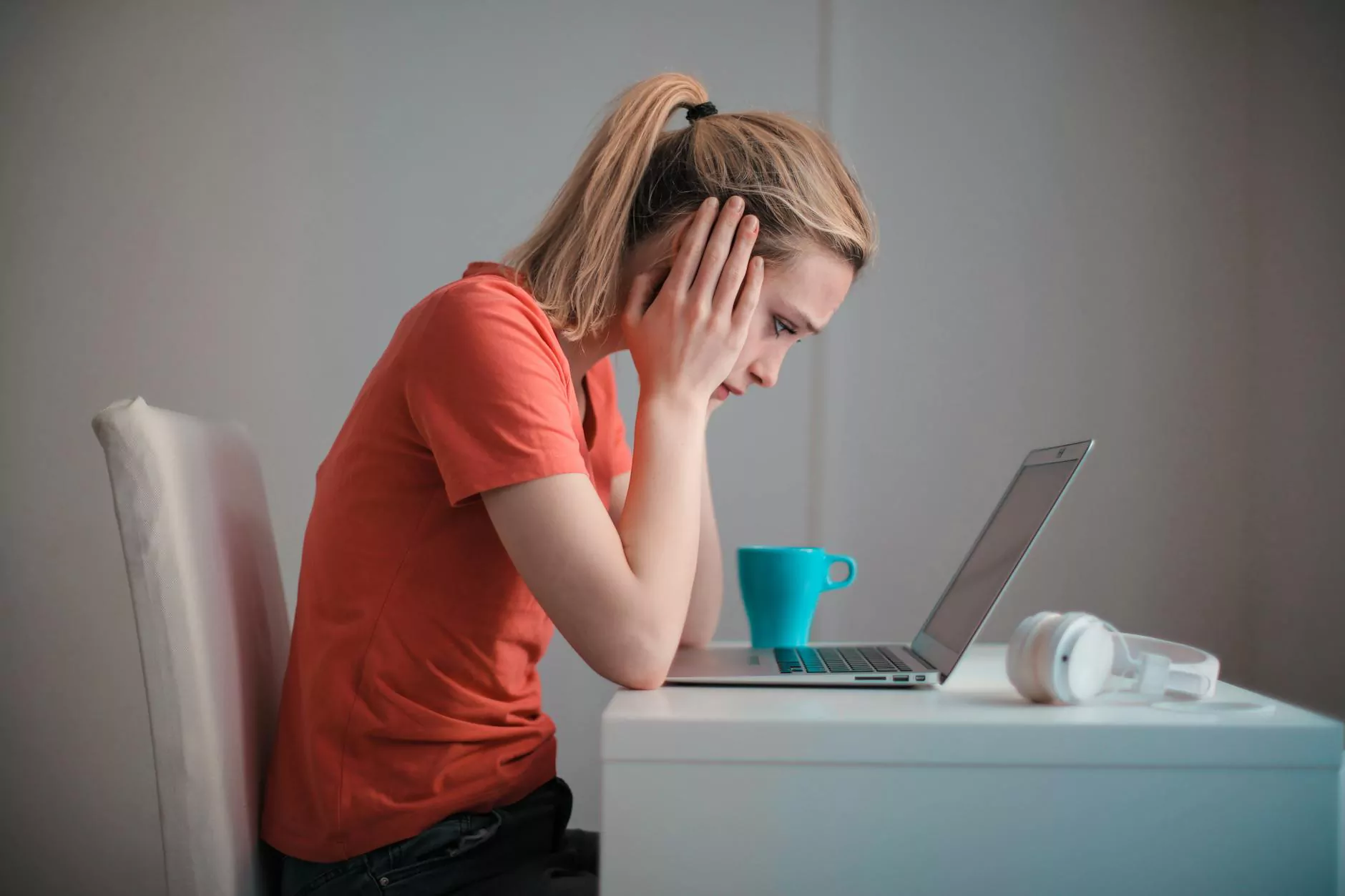 The Power of Multimedia in Nurturing Your Faith
Coastal Bend Family Worship Center welcomes you to our Watch & Listen section, where you can discover a plethora of inspiring and educational multimedia content designed to nurture your faith and spiritual growth. As a vibrant faith and beliefs community, we believe in the power of engaging multimedia to complement our spiritual teachings, sermons, and resources.
Immerse Yourself in our Sermons
At Coastal Bend Family Worship Center, we understand the importance of accessible and impactful sermons in strengthening your relationship with God. Our Watch & Listen section brings you a vast collection of sermons delivered by our passionate and knowledgeable clergy. Dive into thought-provoking messages, biblical teachings, and practical insights that provide guidance for every aspect of life.
Exploring Different Sermon Topics
Our skilled and diverse preaching team covers various sermon topics, ranging from spiritual growth and personal development to biblical interpretations and community engagement. Whether you are seeking wisdom on overcoming challenges, finding hope in difficult times, or developing a deeper understanding of God's word, you'll discover a rich array of sermons tailored to meet your spiritual needs.
Enrich Your Worship with Inspiring Music
Music has the power to elevate our spirits and connect us to a higher power. In our Watch & Listen section, you'll find an incredible selection of worship music that will uplift your soul and enhance your worship experience. From contemporary worship songs to traditional hymns, we offer a diverse range of musical styles to cater to various preferences.
Discover the Joy of Praise and Worship
Join us in praising and worshipping God through harmonious melodies and heartfelt lyrics. Our worship team, comprised of talented musicians and singers, leads the congregation in a meaningful worship experience that invites the presence of God into our lives. Immerse yourself in an atmosphere of devotion and let the power of music deepen your spiritual connection.
Inspiration Through Testimonies
Experience the transformative power of personal testimonies shared by members of our faith community. In this Watch & Listen section, you'll find stories of courage, redemption, healing, and faith that will inspire and encourage you on your spiritual journey. These powerful testimonies showcase the real-life impact of God's love and grace, reminding us of His faithfulness.
Sharing Life-Changing Stories
Our congregation members have experienced life-changing moments, and through their testimonies, they share the profound impact of God's presence in their lives. These stories provide hope, encouragement, and a sense of solidarity, reminding us that we are not alone in our challenges. Join us in celebrating the triumphs and faith-building experiences that shape our community.
Access Our Multimedia Resources
In addition to sermons, worship music, and testimonies, Coastal Bend Family Worship Center offers a wealth of multimedia resources to deepen your spiritual understanding and growth. Our Watch & Listen section presents compelling podcasts, informative videos, insightful articles, and much more, providing comprehensive knowledge and spiritual guidance.
Engage with Educational Material
Expand your spiritual horizons by exploring our educational materials delving into biblical studies, theological discussions, and philosophical insights. Our multimedia resources aim to equip you with a deeper understanding of your faith and offer valuable perspectives that help navigate the complexities of modern life.
Stay Connected and Informed
Coastal Bend Family Worship Center values community engagement and believes in fostering strong connections with our congregation. In our Watch & Listen section, you'll find live streams, event recordings, and updates on upcoming activities, ensuring you stay connected even if you couldn't attend in person. We want you to feel part of our vibrant faith community, no matter where you are.
Participate in Live Streaming and Virtual Events
Join us virtually for inspiring sermons, worship gatherings, and community events. Through our live streaming feature, you can actively participate and engage with our congregation, fostering a sense of unity and shared worship experience. Stay up-to-date with our calendar of virtual events, ensuring you never miss an opportunity to connect and grow spiritually.
Join Us at Coastal Bend Family Worship Center
Coastal Bend Family Worship Center is a vibrant faith community committed to nurturing your faith, fostering spiritual growth, and providing a sense of belonging. Through our Watch & Listen section, we strive to offer you a comprehensive multimedia experience that complements your spiritual journey.
Explore our Watch & Listen content, immerse yourself in inspiring sermons, uplifting music, and life-changing testimonies. Engage with our multimedia resources, stay informed about community events, and join us virtually to connect with our faith community. Coastal Bend Family Worship Center welcomes you as we walk together on this incredible journey of faith.
© 2023 Coastal Bend Family Worship Center. All rights reserved. | Website designed and powered by Your Web Design Agency