Celebrating God's Goodness
Feb 4, 2019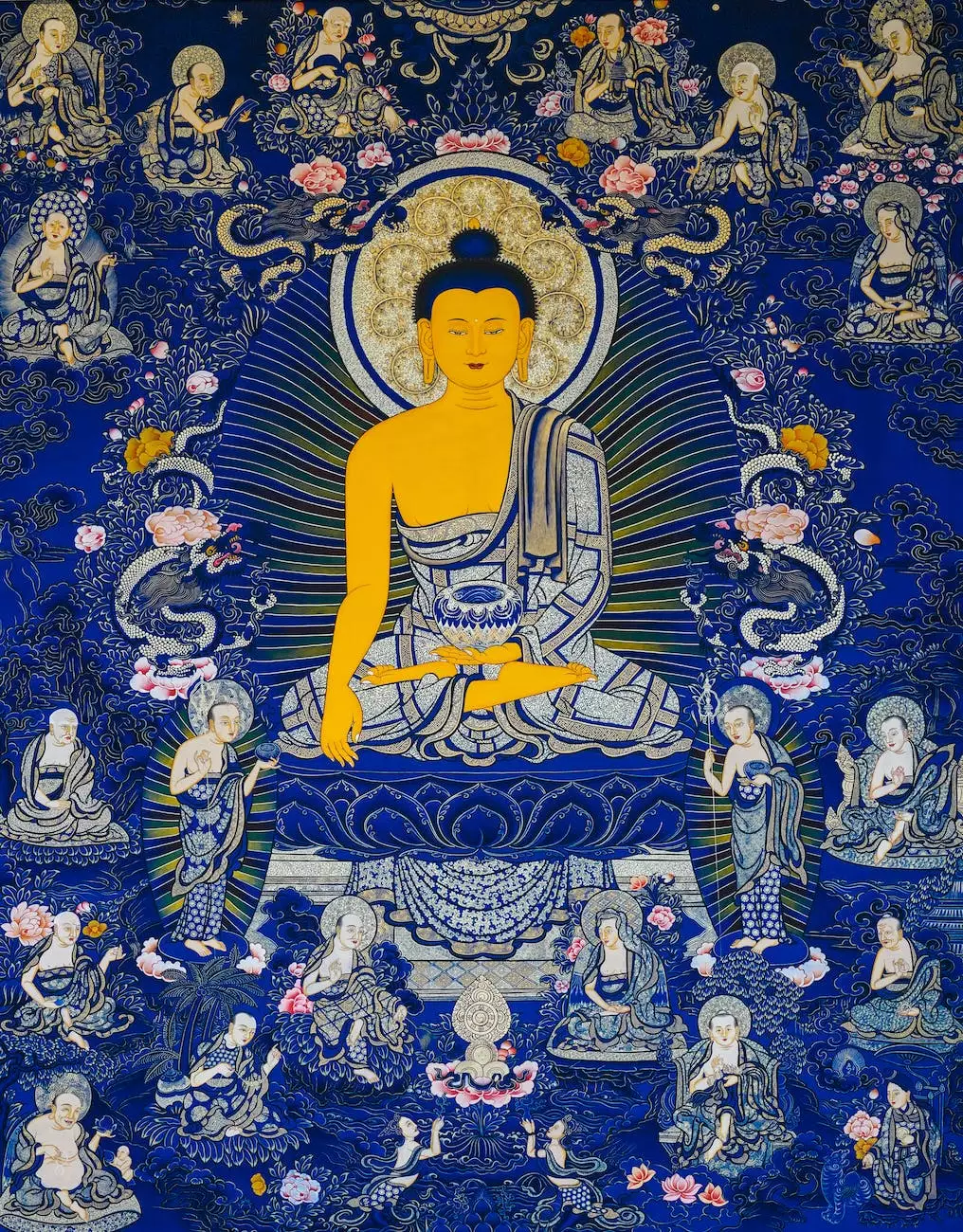 Experience the Divine Goodness at Coastal Bend Family Worship Center
Welcome to the Coastal Bend Family Worship Center, where we come together as a community to celebrate and worship God's abundant love and goodness. Our passion is to provide a spiritual home where you can experience the transformative power of God's grace and find support, inspiration, and purpose in your faith journey.
Our Commitment to Faith and Beliefs
At Coastal Bend Family Worship Center, we believe in the power of faith, unity, and the importance of building strong relationships with both God and our fellow believers. We strive to create an inclusive and welcoming environment for everyone, regardless of their background or past experiences. Our mission is to help individuals discover and deepen their connection with God, fostering spiritual growth and personal fulfillment.
Join Our Vibrant Community
When you become a part of Coastal Bend Family Worship Center, you join a vibrant and supportive community that is committed to celebrating God's goodness together. Whether you're seeking solace, guidance, or a place to connect with like-minded individuals, we offer various opportunities for fellowship, worship, and personal development.
Engaging Worship Services
Our worship services are designed to uplift and inspire, providing a space where you can connect with God on a profound level. Led by our passionate and knowledgeable pastors, each service is a meaningful celebration of God's love, featuring powerful sermons, stirring worship music, and moments of reflection and prayer.
Small Group Connections
We believe that authentic relationships are vital to our spiritual journeys. That's why we offer small group gatherings where you can connect with others who share similar interests, engage in open discussions about faith, and support one another in living out God's purpose for our lives.
Community Outreach
As a pillar of the community, Coastal Bend Family Worship Center is actively involved in various outreach initiatives. From volunteering opportunities to charitable events, we seek to make a positive impact in the lives of those around us, embracing Jesus' teachings of love, compassion, and social responsibility.
Discover Your Purpose and Spiritual Growth
At Coastal Bend Family Worship Center, we believe that each individual has a unique purpose in God's plan. Through our various ministries and programs, we aim to assist you in discovering and embracing your calling, while helping you grow spiritually and develop your God-given talents and abilities.
Bible Study and Discipleship
Our comprehensive Bible study groups and discipleship programs provide opportunities for deepening your understanding of scripture and developing a closer relationship with God. Led by knowledgeable leaders, these sessions encourage open conversation, strengthen your faith, and equip you with the tools to navigate life's challenges.
Children and Youth Ministry
We are dedicated to nurturing the next generation in their faith journey. Our children and youth ministries offer a safe and engaging environment where young individuals can learn about God's love, develop strong moral values, and build lasting friendships with peers who share their beliefs.
Individual Counseling and Support
We understand that life can present us with unique struggles and hardships. Our caring pastors and support team are available to provide individual counseling, prayer support, and guidance to help you navigate difficult times, find inner healing, and experience the comforting presence of God.
Visit Coastal Bend Family Worship Center Today
Don't miss the opportunity to be a part of our vibrant community as we celebrate God's goodness together. Whether you're seeking a church home, spiritual guidance, or simply a place to belong, Coastal Bend Family Worship Center welcomes you with open arms.
Join us this Sunday and experience the transformative power of God's love and the joy of celebrating his goodness. Visit our website for service times, upcoming events, and more information on how you can get involved.