Watch - Praise Church
Feb 16, 2020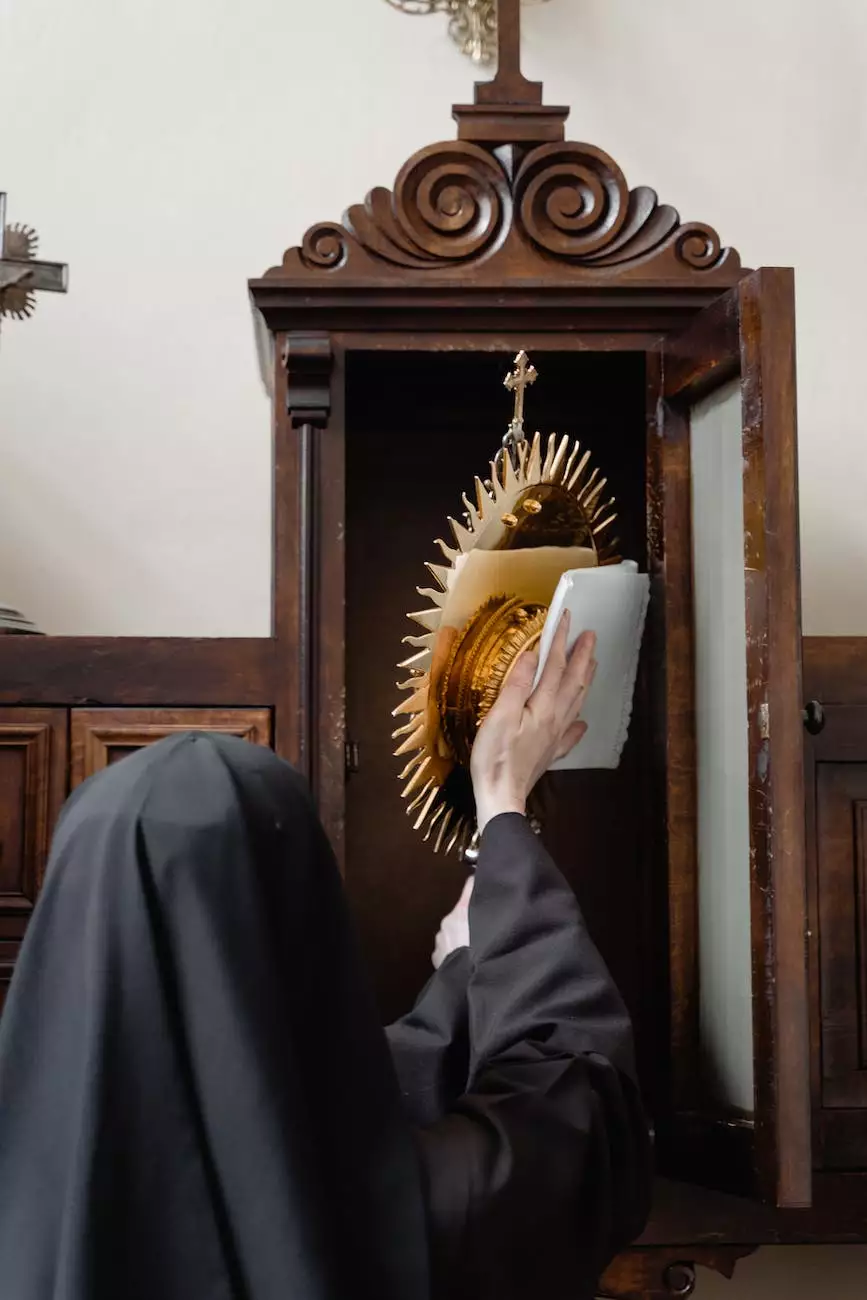 Welcome to Coastal Bend Family Worship Center's Watch Page
We are delighted to have you join us here at Coastal Bend Family Worship Center's Watch page. As a vibrant faith community dedicated to spreading God's love, we strive to provide you with an enriching online experience. Through inspiring sermons, uplifting worship sessions, and insightful teachings, we aim to strengthen your faith journey and nurture a deeper connection with our Creator.
Embrace Inspiration and Spiritual Growth
At Coastal Bend Family Worship Center, we believe that faith should be accessible to all. In this digital age, we recognize the importance of providing a platform for you to experience the power of worship and teachings from the comfort of your home. Our Watch page enables you to participate in our services and events virtually, ensuring that you never miss out on the uplifting messages shared by our dedicated pastors and leaders.
Engage in Uplifting Sermons
Our sermons are carefully crafted to empower and inspire. With topics ranging from biblical teachings to real-life applications of faith, each sermon is designed to resonate with your journey. We delve into the Scriptures, exploring their wisdom and drawing relevant lessons to help you navigate the challenges of modern life. Whether you are seeking answers, encouragement, or hope, our sermons are tailored to meet you where you are.
Experience Dynamic Worship Sessions
Worship is an integral part of our faith community. Our worship sessions allow you to enter into a profound place of adoration and connection with God. Through heartfelt music, uplifting lyrics, and passionate performances, we create an environment that facilitates encounters with the divine. Join us in lifting your voices, hearts, and spirits as we worship together, uniting in praise and gratitude.
Delve into Transformative Teachings
Our teachings aim to equip you with practical tools and biblical knowledge to navigate the complexities of life. Our experienced teachers and pastors provide insightful guidance on a wide array of topics, nurturing your spiritual growth and helping you apply the principles of faith to your everyday life. By delving into the Word of God together, we aim to empower individuals, families, and communities to live out their faith in impactful ways.
Join Coastal Bend Family Worship Center Online
Whether you are new to our faith community or a long-time member, we welcome you to join us online. Coastal Bend Family Worship Center's Watch page offers a virtual space for you to connect with fellow believers, grow spiritually, and experience God's love. Simply navigate to the Watch page on our website and explore the vast array of resources at your disposal.
Stay Updated with Upcoming Events
In addition to our regular sermons, worship sessions, and teachings, we host various virtual events throughout the year. Stay updated with our calendar of events to ensure you don't miss out on special services, conferences, and community initiatives. We believe in the power of gathering together, even in virtual spaces, to celebrate and support one another as a faith community.
Connect with the Coastal Bend Family Worship Center Community
At Coastal Bend Family Worship Center, community is at the heart of our mission. We encourage you to engage with the wider community by joining our online forums, discussion groups, and social media channels. Share your thoughts, testimonies, and prayer requests with fellow believers, fostering an environment of support, encouragement, and unity.
Experience God's Love from Anywhere
Location and distance should never be a hindrance to deepening your relationship with God. We understand that everyone has unique circumstances, and our Watch page ensures that you can access our services regardless of geographical limitations. Whether you're at home, traveling, or unable to attend physical gatherings, we are committed to being your steadfast companion on your spiritual journey.
Join Us on the Watch Page Today
Coastal Bend Family Worship Center invites you to dive into a world of spiritual inspiration, growth, and community through our Watch page. Discover a wealth of resources aimed at enriching your faith experience. Come as you are, and explore the transformative power of God's love. We look forward to connecting with you online!