Events at Coastal Bend Family Worship Center
Dec 8, 2020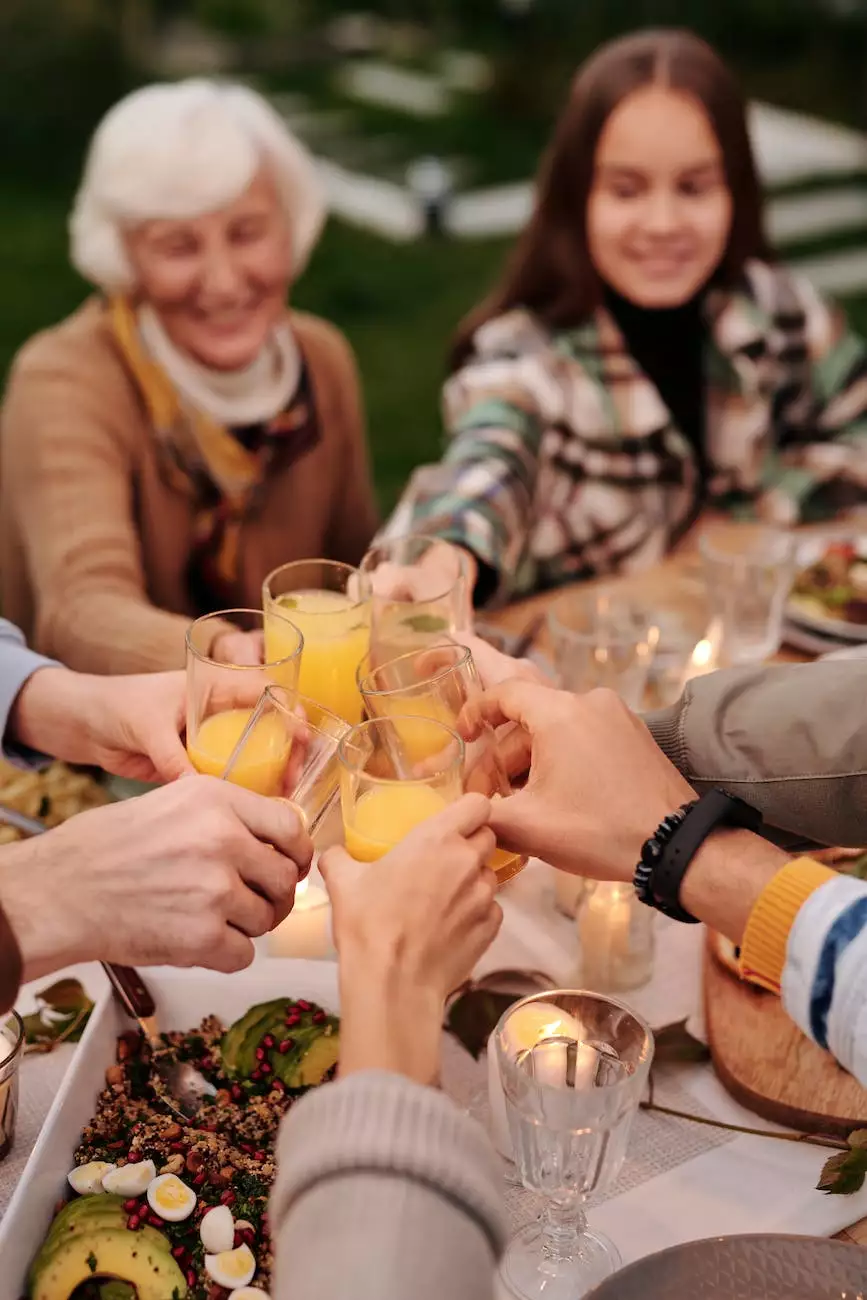 Join Our Vibrant Community and Experience Empowering Faith and Beliefs
Welcome to Coastal Bend Family Worship Center, a place where our faith-driven community comes together to celebrate, grow, and make a positive impact on the world. At our center, we believe in the power of community, unity, and faith. Our events are designed to inspire, encourage, and transform lives. Join us for a variety of engaging gatherings where you can connect with like-minded individuals, find personal growth, and experience the uplifting power of worship.
Upcoming Events
Discover Spiritual Growth at our Worship Gatherings
Our worship gatherings are at the heart of our community. With passionate sermons, inspiring music, and a warm, welcoming atmosphere, these events provide spiritual nourishment and a sense of belonging. Whether you are a long-time believer seeking to deepen your faith or someone looking to explore spirituality, our worship gatherings offer a safe space for all.
Sunday Services: Join us every Sunday at 9:00 AM and 11:00 AM for powerful worship, thought-provoking messages, and uplifting fellowship. Our caring congregation welcomes everyone, regardless of where they are on their spiritual journey.
Midweek Renewal: Need a spiritual boost during the week? Join us every Wednesday at 7:00 PM for a refreshing midweek gathering. Experience dynamic teachings, intimate worship, and powerful prayers that will empower you to overcome daily challenges.
Connect and Grow through Community Events
Strong communities are built on genuine connections and shared experiences. At Coastal Bend Family Worship Center, we foster an environment of love, support, and growth through various community events. These gatherings provide opportunities for fellowship, learning, and serving together.
Coffee and Conversations: Start your day by connecting with others over a warm cup of coffee. Join us on the first Saturday of every month at 9:00 AM for casual conversations, meaningful discussions, and building lasting friendships.
Family Fun Nights: Bring your loved ones and enjoy a night filled with fun, laughter, and memorable moments. Our Family Fun Nights, held quarterly, feature exciting activities, games, and delicious food for all ages to enjoy.
Nurture Your Spirituality through Educational Workshops
At Coastal Bend Family Worship Center, we believe in equipping individuals to live purposeful and impactful lives. Our educational workshops offer valuable insights, practical teachings, and spiritual growth opportunities.
Biblical Studies: Dive deeper into the teachings of the Bible and gain a greater understanding of its relevance in your life. Our Biblical Studies workshops, held monthly, provide a comprehensive exploration of scripture, helping you apply its principles in your daily life.
Financial Stewardship: Learn valuable principles of financial stewardship and steward your resources in a way that aligns with your faith. Our Financial Stewardship workshops equip you with practical strategies to manage your finances responsibly and generously.
Join Us and Experience a Life-Transforming Journey
Coastal Bend Family Worship Center welcomes you to join our vibrant and diverse community. Through our empowering events, you can foster meaningful connections, experience personal growth, and deepen your faith. We believe that a life-transforming journey awaits you here.
Experience the power of worship, the warmth of genuine connections, and the impact of faith in action. Mark your calendars, invite your loved ones, and join us at Coastal Bend Family Worship Center for our upcoming events. Together, we can make a difference and create a stronger, more connected community that spreads love, compassion, and understanding.