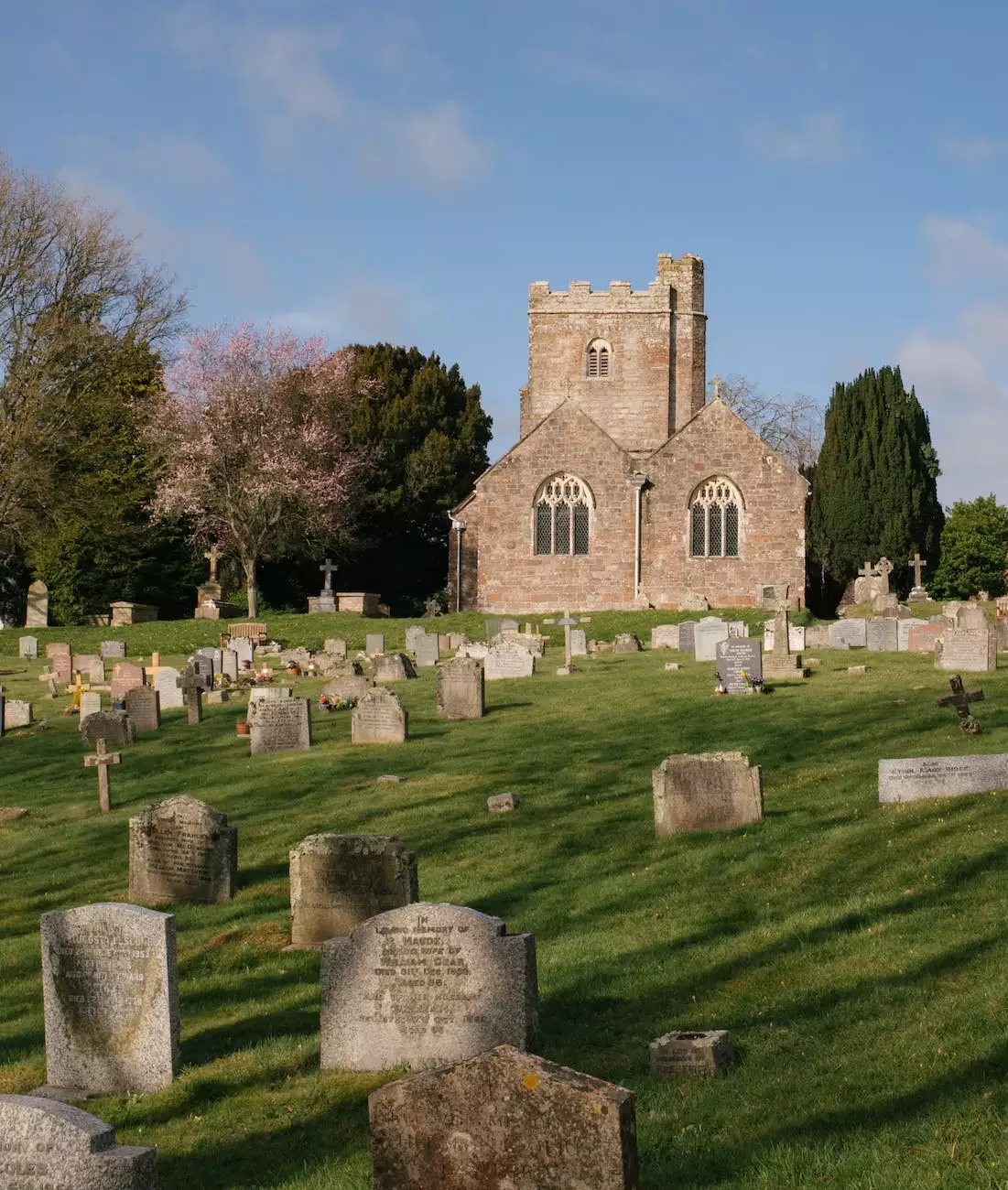 Intentional Discipleship: Strengthening Your Faith Journey
Welcome to Coastal Bend Family Worship Center, a community deeply passionate about fostering intentional discipleship and strengthening individuals on their faith journey. We believe that faith is a personal and transformative experience, and our upcoming event on intentional discipleship aims to equip you with valuable insights and tools to enhance your spiritual growth.
Join Us for a Life-Changing Event
Mark your calendars for August 22, 2023, as we gather at Coastal Bend Family Worship Center to dig deeper into intentional discipleship. This event provides an incredible opportunity to engage with renowned speakers and connect with like-minded individuals on a shared path towards spiritual empowerment.
Uncover the Essence of Intentional Discipleship
At Coastal Bend Family Worship Center, we understand that intentional discipleship involves intentional action, commitment, and a willingness to explore the depths of your faith. Our event will facilitate meaningful discussions and provide practical guidance on how to navigate the challenges and uncertainties of everyday life through intentional discipleship.
Discover Meaningful Connections
Building a strong and supportive community rooted in faith is an integral part of the intentional discipleship journey. Our event will create an environment where you can connect with fellow believers, foster new relationships, and find encouragement in shared experiences. Together, we can grow in our faith and make a positive impact on the world around us.
Gain Valuable Insights
During our event on intentional discipleship, you'll have the opportunity to hear from esteemed speakers who are experts in their respective fields. They will share their wisdom, experiences, and practical tips to help you develop a greater understanding of intentional discipleship and its transformative power. Leave inspired and equipped with actionable strategies to apply in your daily life.
Foster Personal Growth
Intentional discipleship is a lifelong journey, and its significance lies in the continuous growth and deepening of our faith. Our event will provide you with the resources necessary to nurture your personal growth and cultivate a more profound connection with your spirituality. Embrace the transformative nature of intentional discipleship and embark on a journey of self-discovery.
Embrace the Power of Intentional Discipleship
Join us at Coastal Bend Family Worship Center in Houston on August 22, 2023, and embrace the power of intentional discipleship. Discover the joy and fulfillment that comes from living a purpose-driven life rooted in faith. Register today and take the first step towards strengthening your faith journey.
About Memorial Drive Presbyterian Church
Memorial Drive Presbyterian Church is a thriving faith community located in Houston, Texas. With a rich history and a commitment to serving the community, we strive to create an inclusive and welcoming environment for all individuals seeking spiritual growth. Through various programs, events, and opportunities, we aim to empower individuals to live out their faith and make a positive impact in the world.
Join Our Community
Become a part of the vibrant and supportive community at Coastal Bend Family Worship Center. Whether you are new to the area, exploring different faith traditions, or seeking a deeper connection with your spirituality, we welcome you with open arms. Together, let's embark on a transformative journey of intentional discipleship and experience the power of faith in action.
Contact Us
If you have any questions or would like further information about our upcoming event on intentional discipleship, please don't hesitate to reach out to us. We are here to support you on your faith journey. Contact Coastal Bend Family Worship Center today and take the next step towards a more intentional and fulfilling life of discipleship.