Coastal Bend Family Worship Center - History Timeline 2016
Oct 18, 2022
Announcements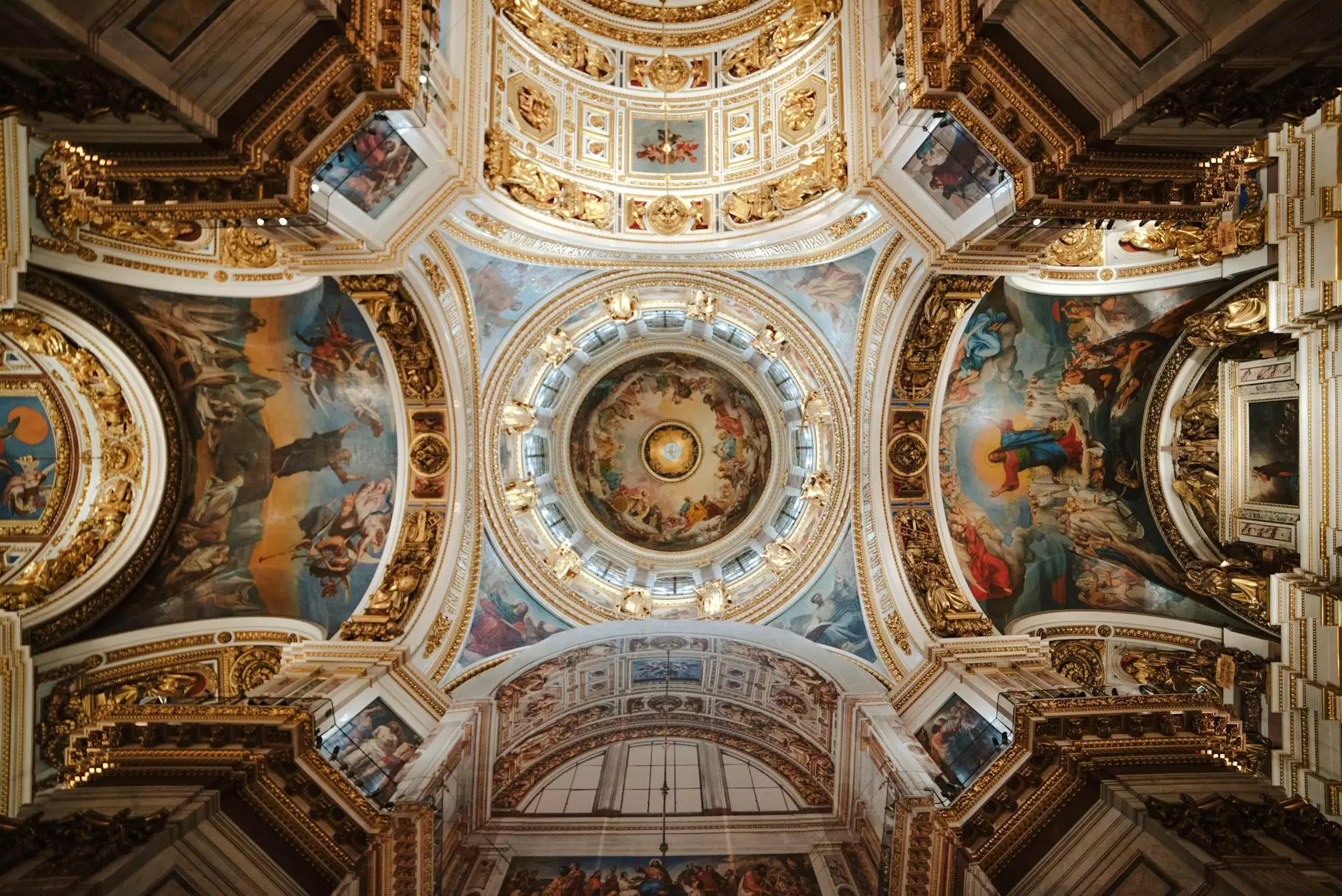 Introduction
Welcome to Coastal Bend Family Worship Center's History Timeline for the year 2016! This page takes you through the key events, milestones, and impactful moments that shaped our community and the faithful during this memorable year. We invite you to dive into the rich history and discover the powerful experiences that unfolded within our church family.
January 2016: A Year of New Beginnings
The year started with great anticipation as Coastal Bend Family Worship Center embraced the possibilities that lay ahead. The congregation came together to set new goals, strengthen their faith, and actively contribute to the betterment of our community.
February 2016: Strengthening Bonds through Fellowship
In February, we organized a series of fellowship events to foster stronger relationships among our members. From casual dinners to community outreach programs, we created opportunities for individuals to connect, support one another, and grow together in their spiritual journeys.
March 2016: Empowering the Youth
The youth of Coastal Bend Family Worship Center took center stage in March. We dedicated an entire month to empower and inspire our young generation. Through engaging workshops, impactful mentoring sessions, and youth-led initiatives, we encouraged the youth to discover their unique purpose and make a positive impact in the world.
April 2016: Easter Celebrations & Community Outreach
April brought a sense of joy and celebration as we commemorated the resurrection of Jesus Christ. Coastal Bend Family Worship Center organized a series of Easter events, including powerful worship services, uplifting musical performances, and engaging activities for all ages. We also made a conscious effort to extend our impact beyond the church walls by participating in community outreach programs, providing support to those in need.
May 2016: Promoting Spiritual Growth
During May, we focused on promoting spiritual growth within our congregation. Through insightful teachings, meaningful Bible study groups, and encouraging personal testimonies, Coastal Bend Family Worship Center aimed to strengthen the faith of each individual and create an environment conducive to deepening their relationship with God.
June 2016: Serving Our Community
As believers, we believe in the power of selfless service. In June, Coastal Bend Family Worship Center organized various community service projects aimed at making a positive impact on the lives of those around us. From volunteering at local shelters to organizing donation drives, we sought to alleviate the hardships faced by individuals and families in need.
July 2016: Vacation Bible School Adventure
July was a month of excitement and growth as we hosted our annual Vacation Bible School (VBS). Children from all walks of life gathered at Coastal Bend Family Worship Center for a fun-filled adventure, complete with Bible stories, interactive activities, and valuable life lessons. The VBS served as a platform to nurture the faith of the younger generation and provide them with a strong spiritual foundation.
August 2016: Embracing Diversity and Unity
As a diverse and inclusive church, Coastal Bend Family Worship Center cherishes unity amidst our differences. In August, we celebrated our multicultural community by organizing cultural awareness events, international potlucks, and special services highlighting the beauty of diversity. We firmly believe that unity in faith transcends all boundaries and leads to a stronger, more compassionate society.
September 2016: Health and Wellness Expo
The wellness of our congregation is of utmost importance. In September, Coastal Bend Family Worship Center hosted a Health and Wellness Expo, offering resources, workshops, and activities to promote physical, mental, and spiritual well-being. The event emphasized the importance of holistic health and equipping individuals with tools to live a balanced life.
October 2016: Fall Festival and Outreach
As autumn arrived, Coastal Bend Family Worship Center embraced the spirit of the season with a Fall Festival and community outreach initiatives. The festival brought together families, friends, and neighbors in a joyful atmosphere complete with games, food, and entertainment. It also provided an opportunity for us to extend our love and support to the wider community through various charitable activities.
November 2016: Thanksgiving Celebration and Gratitude
In November, we gathered as a church family to express our gratitude for the blessings received throughout the year. The Thanksgiving celebration at Coastal Bend Family Worship Center was filled with heartfelt worship, expressions of gratitude, and a spirit of giving back. We encouraged our members to reflect on their blessings and extend kindness and generosity to others, especially those less fortunate.
December 2016: Christmas Worship and Outreach
December marked the end of a remarkable year, and Coastal Bend Family Worship Center embraced the Christmas season with joy and reverence. We organized special Christmas worship services, captivating musical performances, and outreach programs aimed at spreading the message of love, hope, and compassion. We endeavored to be a source of light and encouragement to all during this festive season.
Closing Thoughts
The year 2016 was undoubtedly a transformative period for Coastal Bend Family Worship Center. Through an unwavering commitment to faith, community, and making a difference, we experienced remarkable growth and touched many lives. Our history timeline for 2016 showcases the strong bonds we forged, the positive impact we had, and the continuous pursuit of spiritual and communal growth.
At Coastal Bend Family Worship Center, we look forward to the years ahead with hope, passion, and a deep sense of purpose. Join us as we continue to build a vibrant community, grounded in faith, love, and service to one another.