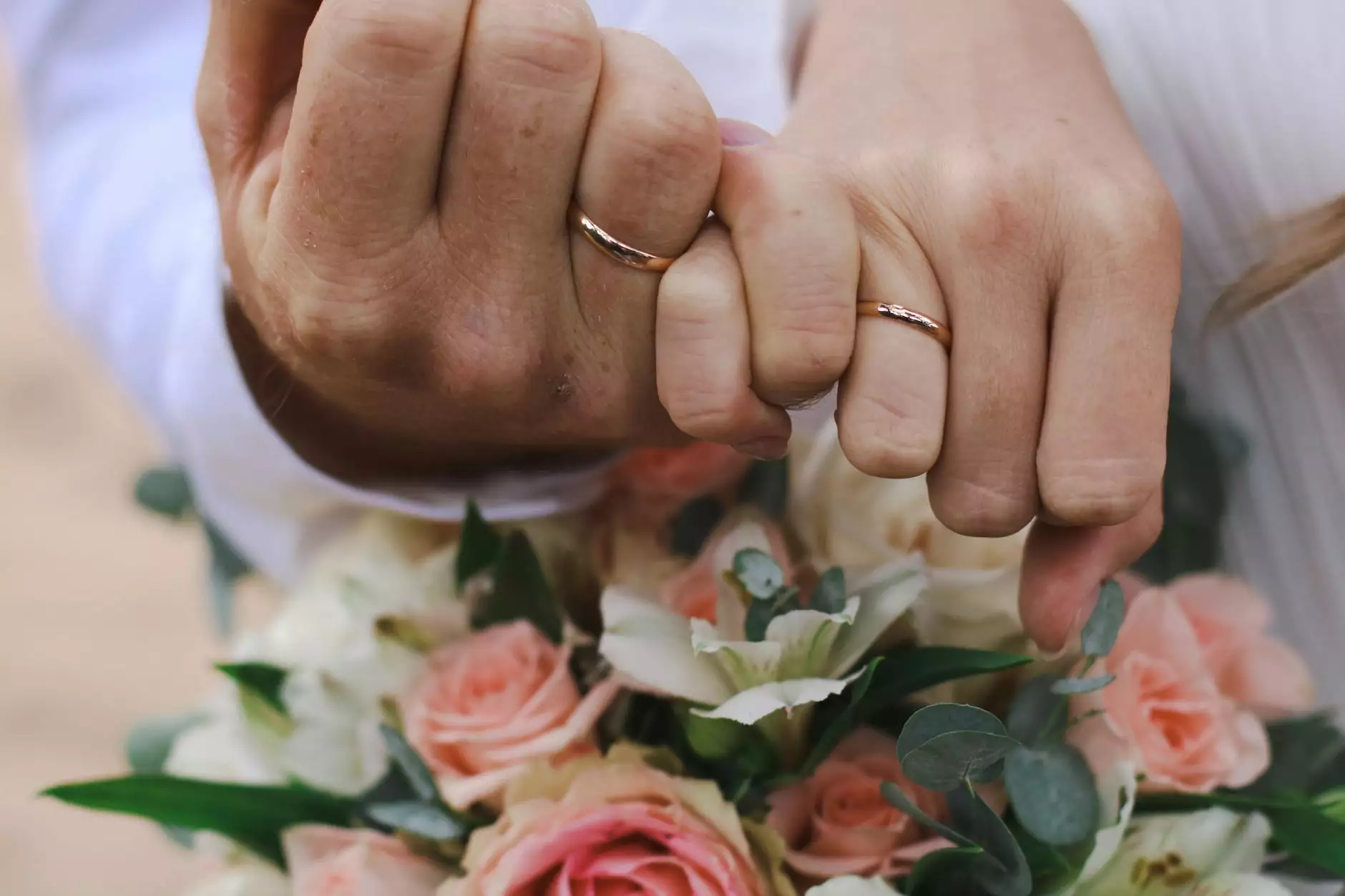 Introduction
Welcome to 'Till Death Do Us Part - Part 2, a comprehensive and thought-provoking exploration of the essential role faith and beliefs play in cultivating successful and fulfilling marriages. At Coastal Bend Family Worship Center, we understand the significance of strong foundations and unwavering commitment in building lasting partnerships. In this article, we will examine the intricacies and blessings of these unions, offering valuable insights and guidance for thriving relationships.
The Power of Faith in Marriage
Marriage is a sacred bond that brings two individuals together in a lifelong commitment based on love, trust, and shared values. Faith acts as a guiding force, providing couples with strength, hope, and a solid framework as they navigate the ups and downs of their journey together. By embracing and nurturing their spiritual beliefs, couples can experience a deeper connection, enhanced communication, and a profound sense of purpose within their union.
Fostering Strong Foundations
Building a strong foundation is crucial to the success of any marriage. With faith at the core, couples can establish a bedrock of trust, respect, and unwavering support. By relying on shared beliefs, they cultivate a sense of unity and create a safe space where they can nurture their love. Coastal Bend Family Worship Center encourages couples to prioritize open and honest communication, active listening, and mutual understanding as they build a solid foundation rooted in their faith.
Navigating Challenges
Life is filled with challenges that can strain even the strongest of marital bonds. However, couples grounded in faith have a powerful advantage. Through prayer, seeking divine guidance, and relying on their shared beliefs, they can find strength, hope, and resilience to overcome obstacles. The teachings of Coastal Bend Family Worship Center offer invaluable wisdom and strategies for navigating the difficulties that arise within relationships, helping couples emerge stronger and more united.
Beliefs That Strengthen Marriages
Within the realm of faith and beliefs, certain key principles enrich and bolster marriages. Coastal Bend Family Worship Center encourages couples to embrace the following beliefs:
Unconditional Love
Unconditional love is a cornerstone of successful marriages. By focusing on the needs of their partner rather than their own, couples can foster deep emotional connections. Coastal Bend Family Worship Center teaches that love is a choice and encourages couples to demonstrate kindness, patience, and forgiveness without expecting anything in return.
Shared Spiritual Growth
Shared spiritual growth allows couples to grow individually and as a team. By embarking on a journey of faith together, they support and encourage one another's spiritual development. Coastal Bend Family Worship Center offers various programs, workshops, and resources to guide couples in aligning their spiritual goals and fostering a sense of spiritual harmony within their marriage.
Practicing Gratitude
Gratitude is a transformative attitude that nurtures appreciation and contentment within marriages. By recognizing and expressing gratitude for each other's strengths, actions, and the blessings they receive, couples can cultivate a deeper sense of joy and fulfillment. Coastal Bend Family Worship Center emphasizes the importance of gratitude as a powerful tool for strengthening marital bonds.
Embracing Faith for a Lasting Partnership
Couples who fully embrace faith and beliefs within their marriage lay the foundation for a lasting partnership steeped in love and shared commitment. Coastal Bend Family Worship Center invites couples to explore the transformative power of faith, guiding them towards a journey of mutual growth, enriched communication, and a solid spiritual connection.
Conclusion
In conclusion, 'Till Death Do Us Part - Part 2 has explored the significance of faith and beliefs in fostering thriving marriages. Coastal Bend Family Worship Center advocates for couples to prioritize their spiritual connections, establishing a strong foundation, navigating challenges together, and embracing beliefs that strengthen their union. By doing so, couples can experience the joys and blessings that come with a lasting and fulfilling partnership. Join us at Coastal Bend Family Worship Center as we continue to support and guide couples on their journey towards a deeply meaningful and spiritually enriched life together.