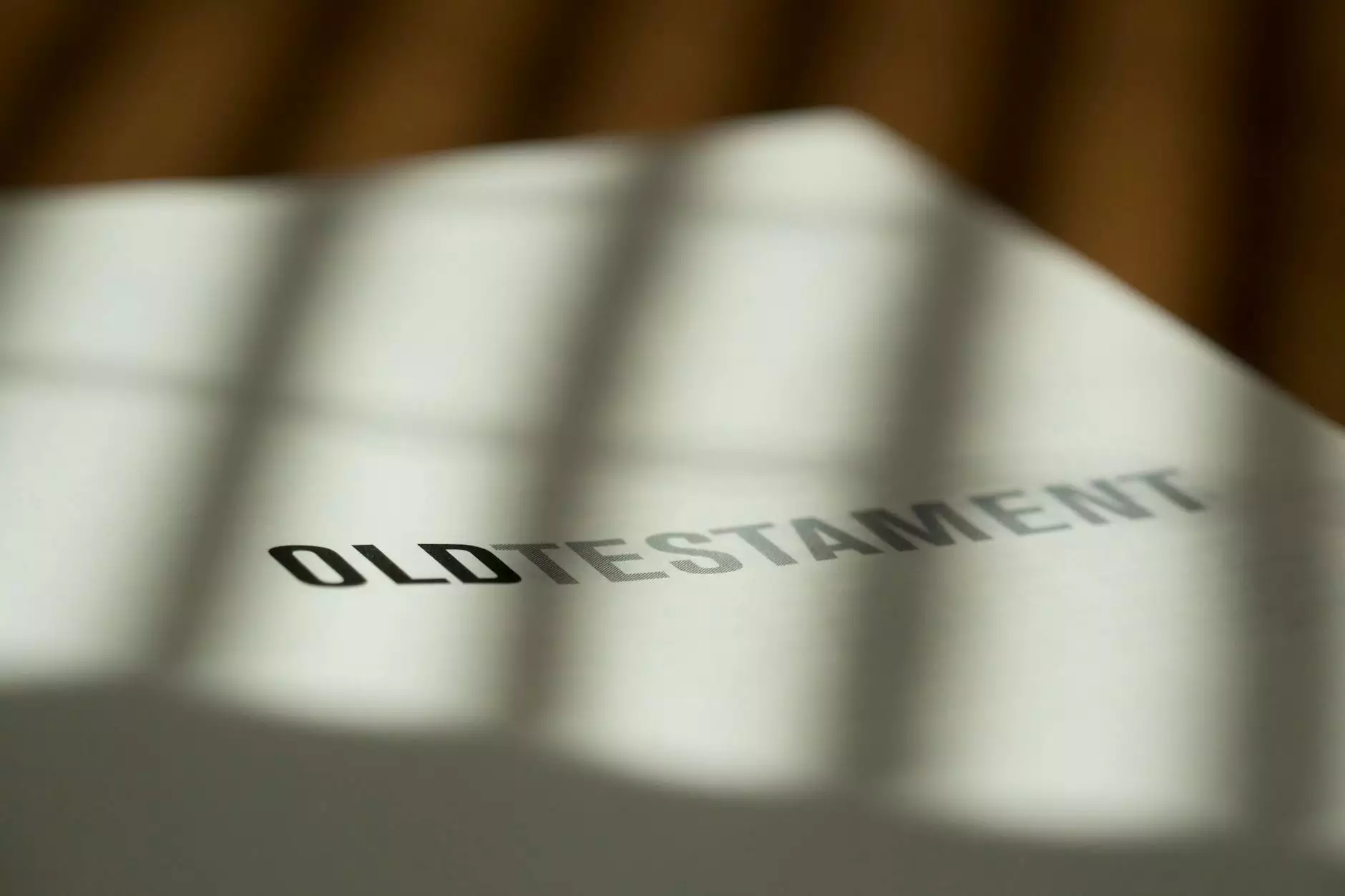 The Remarkable Journey of Abraham
Welcome to Coastal Bend Family Worship Center! In this transformative lesson, we delve into the captivating story of Abraham, a man chosen by God for an extraordinary purpose. Abraham's unwavering faith and obedience serve as an inspiration to believers around the world.
The Call of Abraham
The call of Abraham, also known as Abram, marked a pivotal moment in biblical history. It was a divine summons from God to embark on a journey of faith and obedience. Abraham was instructed to leave his homeland, his family, and everything familiar to him, and trust in the promises of God.
Trusting in God's Promises
Central to Abraham's journey was his unshakable trust in the promises of God. God assured Abraham that He would make him a great nation and bless him abundantly. Through Abraham's descendants, all the nations of the earth would be blessed. Such a promise required remarkable faith and unwavering commitment.
The Testing of Abraham's Faith
As Abraham traveled through various lands, he faced numerous challenges and tests of his faith. One of the most significant tests was when God asked Abraham to sacrifice his beloved son, Isaac. This moment epitomized Abraham's unwavering trust in God, as he demonstrated his willingness to obey, even when it seemed unimaginable.
Lessons for the Modern Believer
The story of Abraham offers invaluable lessons for modern believers. It teaches us the importance of surrendering our own plans and desires to the will of God. Abraham's journey reminds us that great faith often requires stepping into the unknown and trusting in God's guidance, even when it seems illogical or challenging.
Join Us for a Life-Changing Experience
At Coastal Bend Family Worship Center, we invite you to join us as we explore the remarkable call of Abraham. Through heartfelt sermons, engaging discussions, and a welcoming community, we strive to deepen our understanding of God's plan and purpose for our lives.
Community and Society - Faith and Beliefs
Coastal Bend Family Worship Center is dedicated to fostering a strong sense of unity and faith within our local community. Our goal is to provide a nurturing environment where individuals can grow spiritually, experience the love of God, and find support in their journey of faith. We believe that together, we can make a positive impact on society.
Join Us Today
If you are seeking a place to nurture your faith and connect with like-minded individuals, we invite you to join us at Coastal Bend Family Worship Center. Through engaging sermons, impactful worship, and various community outreach programs, we aim to create an environment where everyone feels welcome and valued. Experience the transformative power of community and faith. Join us today!