Welcome to First United Methodist Church Richardson, Texas
Oct 27, 2021
About Us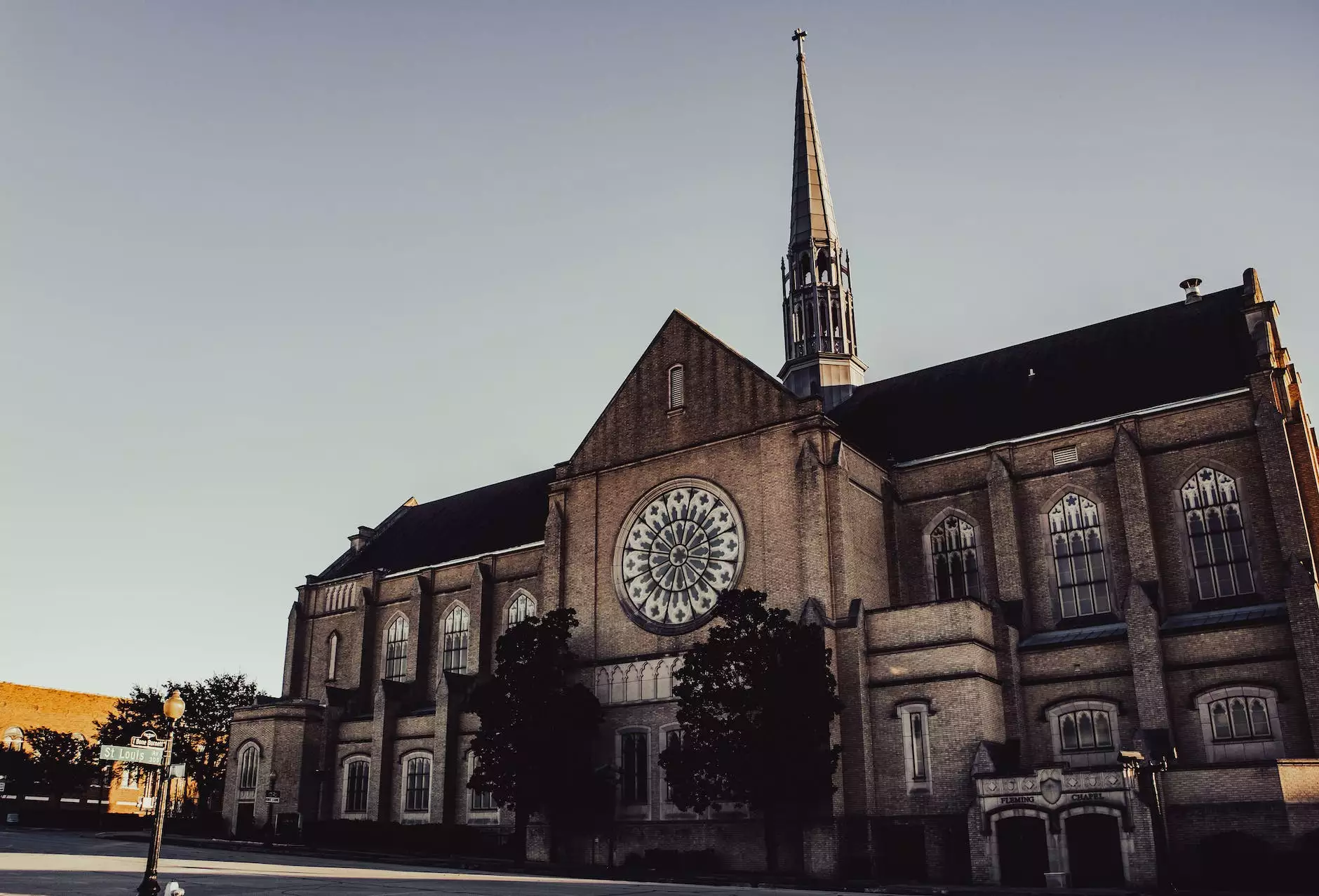 About Us
Located in the heart of Richardson, Texas, First United Methodist Church is a warm and welcoming community guided by the principles of love, faith, and service. Committed to sharing the message of God's love with all, we strive to create a nurturing environment that fosters spiritual growth and enhances personal connections.
Worship Services
Our church offers a variety of worship services to cater to different preferences and schedules. Whether you prefer a traditional service with hymns and liturgy or a contemporary service with dynamic music, we have something for everyone. Join us every Sunday as we come together to praise and worship God.
Traditional Service
Our traditional service takes place in our beautiful sanctuary and features timeless hymns led by our talented choir and organist. Experience the richness of liturgical worship as we engage in prayer, scripture readings, and a thought-provoking sermon delivered by our dedicated clergy.
Contemporary Service
If you enjoy a more modern approach to worship, our contemporary service is the perfect fit for you. Led by our energetic praise band, this service combines uplifting music with relevant messages that apply to everyday life. Join us as we celebrate God's presence in a vibrant and engaging atmosphere.
Ministries and Programs
At First United Methodist Church, we believe in serving our community and making a positive impact on the lives of others. Through various ministries and programs, we seek to meet the needs of individuals of all ages and walks of life. Here are some of the ministries we offer:
Children's Ministry
Our Children's Ministry aims to provide a safe and nurturing environment where kids can learn about God's love and develop a strong foundation of faith. We offer Sunday School, Vacation Bible School, and exciting events throughout the year to engage children in fun and educational activities.
Youth Ministry
Our Youth Ministry is dedicated to guiding and empowering teenagers as they navigate through the challenges of adolescence. Through fellowship, discipleship, and mission opportunities, we help them grow in their relationship with God and equip them to lead lives rooted in faith and service.
Adult Ministry
Our Adult Ministry offers a wide range of opportunities for spiritual growth, fellowship, and service. From Bible studies and small groups to retreats and mission trips, we provide avenues for adults to deepen their faith, build meaningful relationships, and make a difference in the world.
Events and Celebrations
We believe in celebrating life's milestones and creating lasting memories within our church family. Throughout the year, we host various events and celebrations that bring us closer together and strengthen our sense of community.
Holiday Services
Celebrate the joy of Christmas, Easter, and other significant holidays with us as we gather for special worship services filled with music, scripture, and a message of hope. These services provide an opportunity to reflect on the true meaning of these important occasions and rejoice in the presence of God.
Community Outreach
As a church deeply committed to serving our community, we organize and participate in various outreach programs. From food drives and volunteer initiatives to partnerships with local organizations, we strive to make a positive impact and extend God's love beyond the walls of our church.
Contact Us
If you have any questions, would like more information about our church, or simply want to connect with our friendly community, we would love to hear from you. Reach out to us via phone, email, or visit our church office during business hours. We look forward to welcoming you to First United Methodist Church Richardson, Texas.
© 2022 Coastal Bend Family Worship Center | Richardson, TX | All rights reserved.