Counseling - Houston
Jun 19, 2019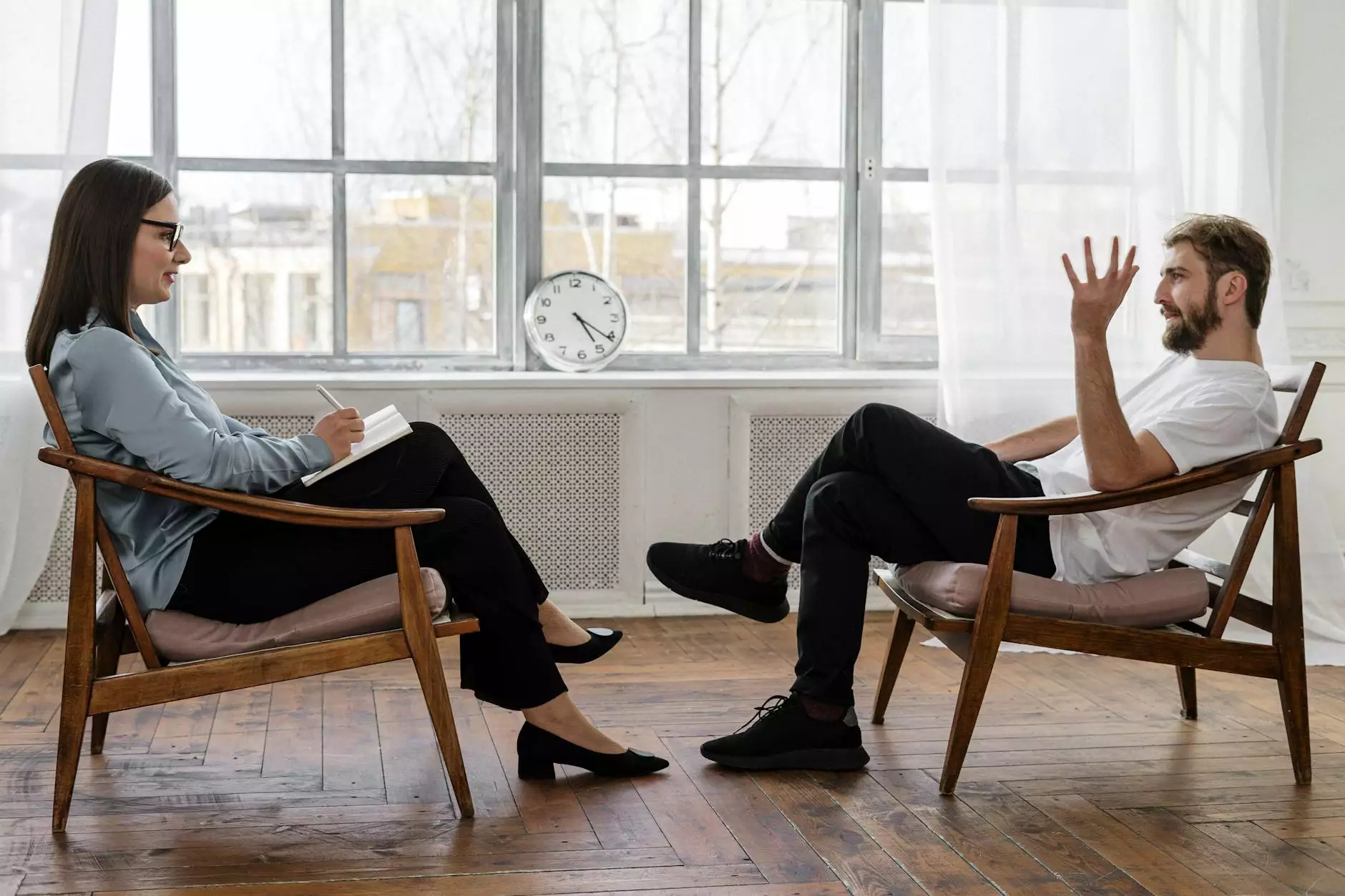 Professional Counseling Services in Houston
Welcome to Coastal Bend Family Worship Center's counseling services in Houston. Our dedicated team of licensed counselors is here to provide support and guidance for individuals, couples, and families facing various challenges and difficulties in life.
Why Choose Coastal Bend Family Worship Center Counseling?
At Coastal Bend Family Worship Center, we understand that life can present unexpected hurdles and situations that can be difficult to navigate alone. Our well-equipped counseling team offers a safe and non-judgmental space for you to express your feelings and concerns.
With years of experience in the field, our professional counselors are trained to address a wide range of issues such as anxiety, depression, relationship problems, grief, trauma, addiction, and more. We utilize evidence-based approaches tailored to meet your specific needs.
Comprehensive Counseling Services
Our counseling services cover a broad spectrum of life's challenges. Whether you are an individual seeking personal growth and healing, a couple striving to improve your relationship, or a family in need of support during a difficult time, our qualified counselors are here to walk alongside you.
Individual Counseling
In our individual counseling sessions, we provide a safe and confidential environment to explore your thoughts, emotions, and experiences. Our counselors work collaboratively with you to identify goals and develop strategies for personal growth and well-being. We address issues such as stress management, self-esteem, anger management, and life transitions.
Couples Counseling
Relationships require effort and understanding. Our couples counseling services aim to strengthen and enhance your relationships by improving communication, resolving conflicts, and fostering intimacy and connection. Whether you are engaged, married, or in a committed partnership, our counselors provide a supportive space for couples to work through their challenges.
Family Counseling
We understand that family dynamics can be complex. Our family counseling sessions help improve communication, rebuild trust, and promote healthy relationships within the family unit. Our counselors work with families dealing with issues such as blended family adjustments, parenting concerns, sibling rivalry, and behavioral problems.
Experienced and Compassionate Counselors
Coastal Bend Family Worship Center takes pride in our team of experienced and compassionate counselors. Our counselors have undergone extensive training and are licensed professionals dedicated to providing the highest quality care.
With their expertise and empathy, our counselors establish a therapeutic alliance with clients, fostering a sense of trust and safety. They help individuals and families navigate through challenges and develop practical coping strategies to achieve positive outcomes.
Confidentiality and Privacy
Your privacy and confidentiality are of utmost importance to us. Coastal Bend Family Worship Center ensures that all counseling sessions are strictly confidential, adhering to ethical standards and legal requirements. You can feel secure knowing that what you share in therapy remains confidential and protected.
Getting Started with Counseling at Coastal Bend Family Worship Center
If you are in the Houston area and searching for professional counseling services, we invite you to reach out to Coastal Bend Family Worship Center. Our warm and welcoming staff are ready to assist you in scheduling an appointment and connecting you with the right counselor who specializes in your area of need.
Take the first step towards healing, growth, and a brighter future. Contact Coastal Bend Family Worship Center today to begin your journey towards positive change.
Contact Information
Coastal Bend Family Worship Center
Address: [Insert Address]
Phone: [Insert Phone Number]
Email: [Insert Email Address]