Rock River Series Serving
Jun 24, 2023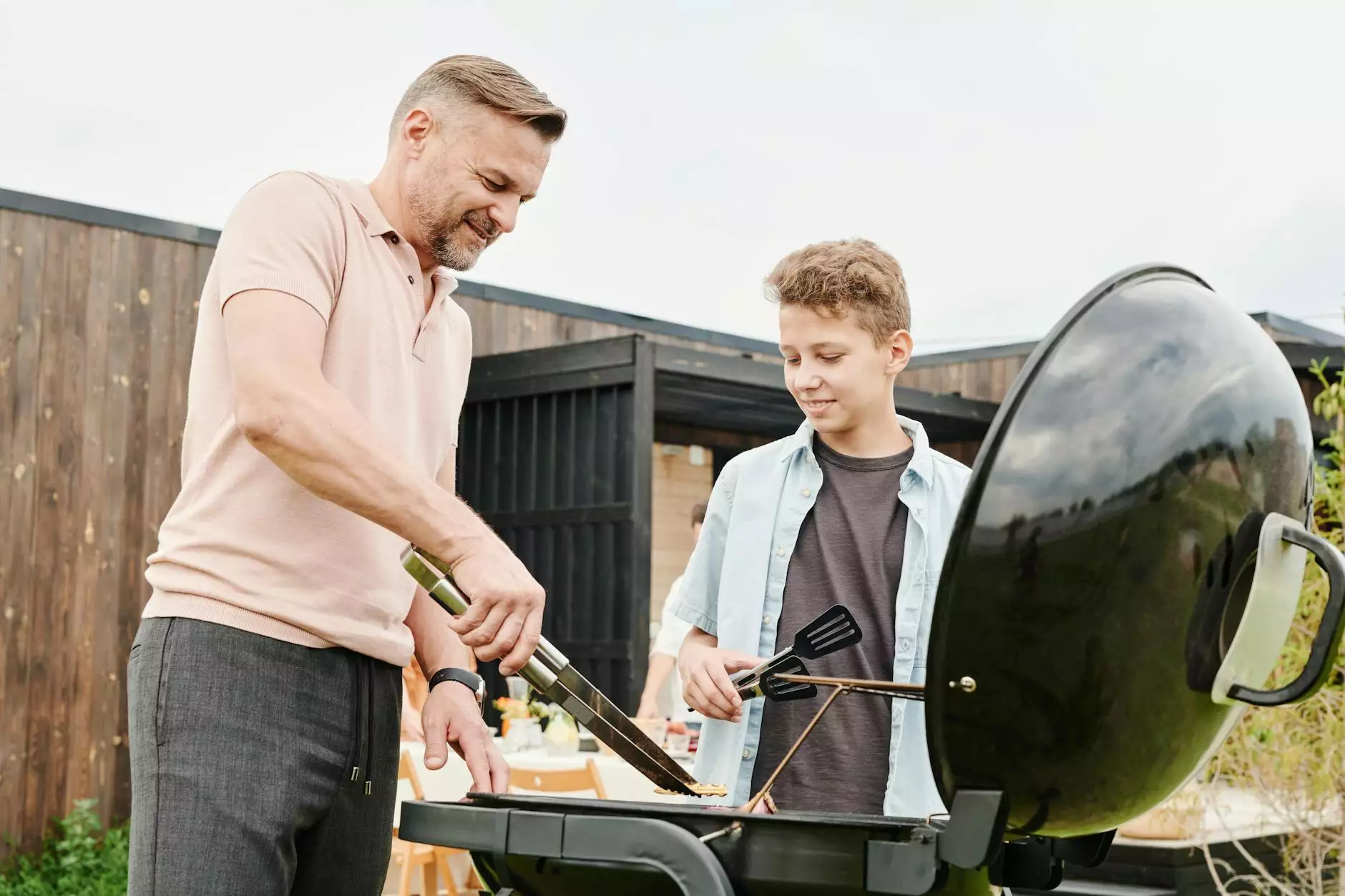 Join Coastal Bend Family Worship Center in Making a Difference
Coastal Bend Family Worship Center is proud to present the Rock River Series Serving event, an exciting opportunity for our community to come together and make a positive impact. We believe in the power of unity and service, and this event is a testament to our commitment to those values.
Our Mission
At Coastal Bend Family Worship Center, our mission is to spread love, hope, and faith, and to serve as a beacon of light in our community. The Rock River Series Serving event is just one way we actively live out our mission. By joining hands with others, we can create a force for good that reaches far beyond the walls of our church.
Event Schedule
The Rock River Series Serving event will take place over the course of three weekends, providing ample opportunities for everyone to participate. Here's a breakdown of the schedule:
Weekend 1: Community Cleanup
On the first weekend, we will focus on a community cleanup initiative. We believe that a clean and vibrant community is essential for a thriving society. Volunteers will gather at designated locations throughout the city to pick up litter, beautify public spaces, and create a cleaner environment for all.
Weekend 2: Building Homes, Building Hope
During the second weekend of the Rock River Series Serving event, we will partner with Habitat for Humanity to build homes for families in need. Together, we will make a difference in the lives of those less fortunate and provide them with a safe and stable place to call home.
Weekend 3: Food Drive
The final weekend of the event will be dedicated to a food drive. We invite everyone to donate non-perishable food items, which will be distributed to local food banks and organizations that support individuals and families facing food insecurity. Let's come together to fight hunger and nourish our community.
How You Can Participate
We believe that everyone has the power to make a positive impact, and we invite you to be a part of the Rock River Series Serving event. Here are a few ways you can get involved:
Volunteer for one or more of the weekend activities
Spread the word about the event on social media
Donate to support our initiatives
Attend our Sunday services to learn more about our mission and community outreach
Regardless of your age, background, or experience, there is a place for you in our community efforts. Join us in making a difference and being a source of hope and love for those in need.
Why Participate? The Impact of Your Service
Participating in the Rock River Series Serving event goes beyond simply volunteering your time. Your involvement has a far-reaching impact on both individuals and the community as a whole. Here are just a few reasons why your service matters:
1. Building Stronger Connections
By joining in community service activities, you have the opportunity to connect with like-minded individuals who share similar values. Engaging in meaningful conversations and working towards a common goal can cultivate new friendships and strengthen the bonds within our community.
2. Giving Back to the Community
When you participate in the Rock River Series Serving event, you are directly giving back to the community that has supported you. Together, we can create a vibrant and thriving environment that benefits everyone. Your service helps to improve the quality of life for individuals and families, making a lasting impact.
3. Personal Growth and Fulfillment
Engaging in acts of service is not only beneficial for those you serve but also for yourself. It provides an opportunity for personal growth, allowing you to develop new skills, build resilience, and gain a sense of fulfillment. Making a difference in someone else's life can be a transformative experience.
Conclusion
The Rock River Series Serving event is an incredible opportunity to come together as a community and make a difference. Join Coastal Bend Family Worship Center in spreading love, hope, and faith through acts of service. By participating, you have the chance to build connections, give back to the community, and experience personal growth. Together, we can create a brighter future for all.