Senior Adult Ministry at Coastal Bend Family Worship Center
Dec 10, 2021
Adult Discipleship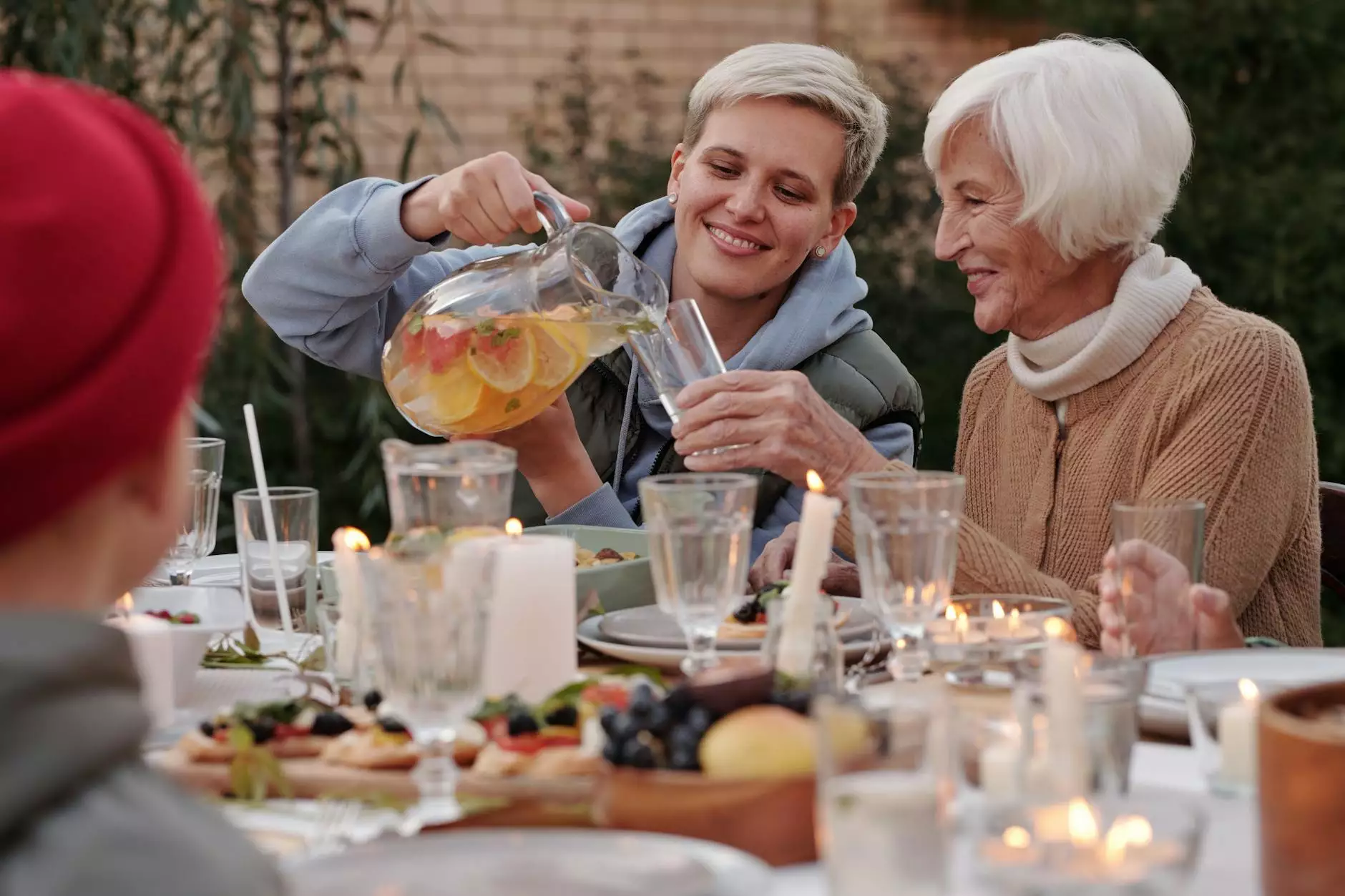 Introduction
Welcome to the Senior Adult Ministry at Coastal Bend Family Worship Center! We are dedicated to providing a nurturing and inclusive community for seniors, offering various activities, programs, and resources to enhance your spiritual journey.
Our Mission
At Coastal Bend Family Worship Center, we believe that seniors play a vital role in our community. Our mission is to create an environment where individuals aged 55 and above can find fellowship, support, and spiritual growth.
Supportive Community
Joining our Senior Adult Ministry means becoming part of a warm and caring community. We understand the unique needs and challenges faced by seniors, and we are here to support you every step of the way. Our friendly members and dedicated leaders foster an atmosphere of compassion, acceptance, and love.
Spiritual Growth Opportunities
At Coastal Bend Family Worship Center, we are committed to nurturing your spiritual well-being. Our Senior Adult Ministry offers a variety of programs and activities designed to help you deepen your faith and expand your knowledge of God's word.
Bible Study Classes
Engage in meaningful discussions and explore the teachings of the Bible through our specially tailored Bible study classes. Led by experienced facilitators, these classes provide an opportunity to delve into Scripture and gain a deeper understanding of God's message.
Worship Services
Join us for our uplifting worship services, where you can experience the power of community worship and discover a renewed sense of spiritual connection. Our services are designed to cater to the preferences and needs of our senior members, ensuring a comfortable and enriching experience.
Social Events and Outings
Participate in various social events and outings organized exclusively for our Senior Adult Ministry members. From trips to local attractions and museums to fun gatherings and luncheons, these activities provide opportunities for fellowship, building friendships, and creating lasting memories.
Volunteer Opportunities
Make a positive impact in the lives of others and contribute to the greater community through our volunteer programs. Our Senior Adult Ministry encourages active participation in local outreach initiatives, allowing you to share your skills, wisdom, and experiences while making a difference.
Resources for Seniors
In addition to building a supportive community and offering spiritual growth opportunities, our Senior Adult Ministry provides a range of resources to assist seniors in various aspects of life.
Counseling and Support Groups
If you're facing personal challenges or simply need someone to talk to, our counseling services and support groups are here to provide guidance and encouragement. Our dedicated team of volunteers and professionals offer compassionate assistance to help you navigate life's ups and downs.
Health and Wellness Programs
We prioritize the well-being of our seniors and strive to promote a healthy and active lifestyle. Our health and wellness programs include fitness classes, workshops on nutrition, and educational sessions on managing age-related conditions, empowering you to live your best life.
Resource Center
Visit our resource center to access a wealth of information relevant to seniors. From informative pamphlets to books, online resources, and helpful contacts, our center aims to equip you with the knowledge and tools necessary to navigate the complexities of today's world.
Get Involved
We invite you to be a part of our vibrant Senior Adult Ministry and experience the joy of supportive community, spiritual growth, and meaningful connections. Contact us today to learn more about our programs, events, and how you can get involved!
Remember, at Coastal Bend Family Worship Center, our Senior Adult Ministry is dedicated to enriching the lives of seniors and helping them thrive in their faith and journey of life. Join us and embark on a fulfilling and purposeful chapter of your spiritual growth!