Pastor Shannon Talley
Dec 1, 2018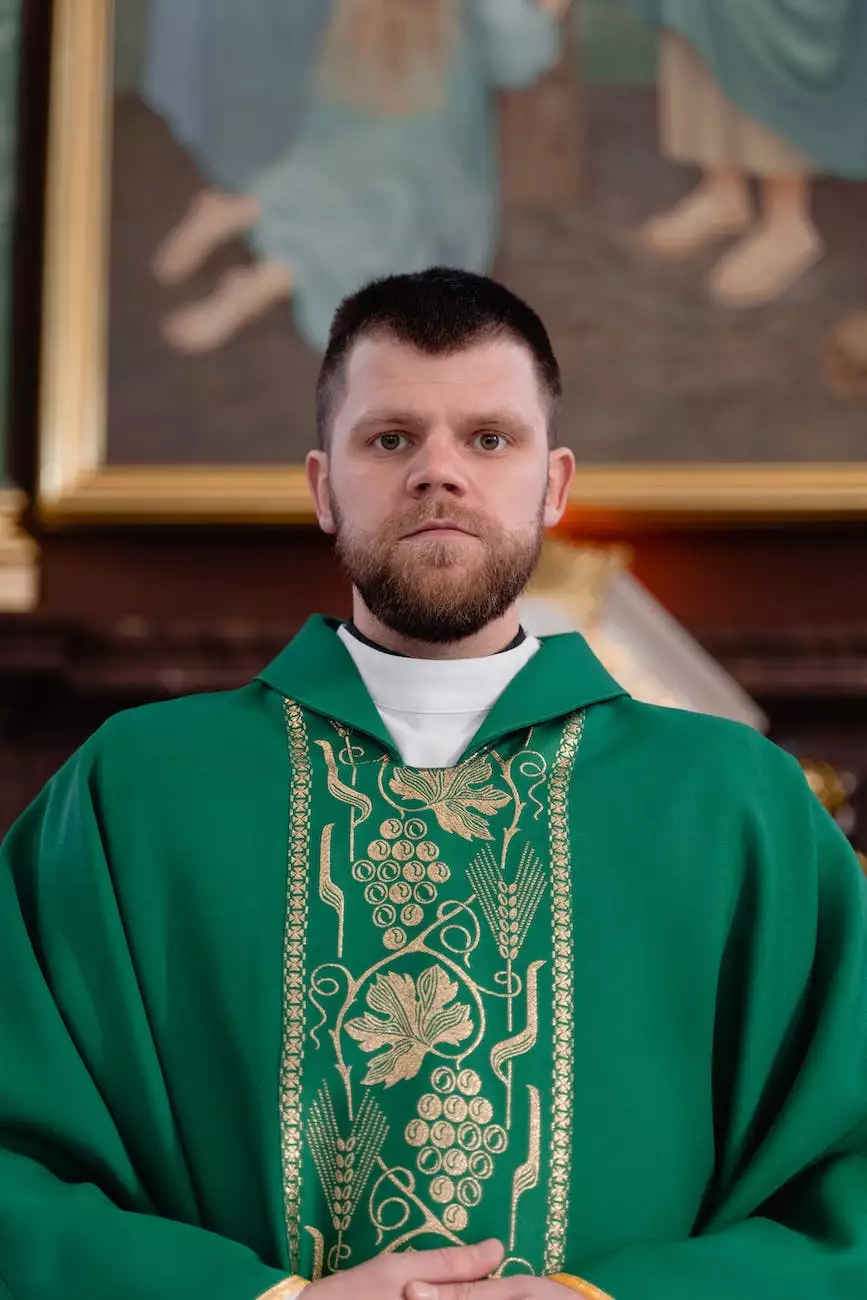 Welcome to the page dedicated to Pastor Shannon Talley, a dedicated spiritual leader at Coastal Bend Family Worship Center.
Introduction
Pastor Shannon Talley is a highly respected figure in the community and society of faith and beliefs. With years of experience and a deep-rooted passion for serving others, Pastor Shannon has played a pivotal role in guiding individuals towards a stronger spiritual connection and a greater sense of purpose.
Early Life and Education
Born and raised in the Coastal Bend region, Pastor Shannon Talley developed an early interest in religious studies and community service. Recognizing his passion for faith, he pursued a Bachelor's degree in Theology, further expanding his knowledge and understanding of different faith traditions.
Ministry Journey
After completing his education, Pastor Shannon embarked on his ministry journey, joining Coastal Bend Family Worship Center with a mission to create a loving and supportive community that embraces people from all walks of life. His dedication to serving others has made a significant impact on the lives of countless individuals, inspiring them to strengthen their relationship with God.
Leadership and Contributions
As the spiritual leader of Coastal Bend Family Worship Center, Pastor Shannon Talley is known for his exceptional leadership qualities. He believes in fostering an inclusive environment where everyone feels welcome, regardless of their background or beliefs. Through his compassionate guidance, he encourages his congregation to deepen their faith, find healing, and experience personal growth.
Pastor Shannon organizes various community outreach programs, such as food drives, clothing donations, and counseling services, to address the needs of those less fortunate. His commitment to social justice and helping the marginalized is a testament to his genuine concern for the well-being of others.
Teachings and Sermons
With a profound understanding of scripture and a gift for effective communication, Pastor Shannon's sermons are enlightening and thought-provoking. He shares powerful insights and practical teachings that resonate with his congregation's everyday lives, offering guidance and encouragement in navigating life's challenges.
His sermons cover a wide range of relevant topics, including faith, relationships, personal growth, and community involvement. Through his words, Pastor Shannon inspires individuals to live with purpose, embrace love, and make a positive impact on the world around them.
Coastal Bend Family Worship Center
As the spiritual hub for the community and society of Coastal Bend, the Coastal Bend Family Worship Center provides a welcoming space for individuals and families seeking to grow in their faith. The center offers a variety of programs and ministries catering to different age groups, fostering strong bonds and a sense of belonging.
At Coastal Bend Family Worship Center, individuals can find engaging youth programs, dynamic worship services, Bible studies, and opportunities for community service. The warm and inclusive atmosphere creates an ideal environment for personal and spiritual growth.
Join Pastor Shannon Talley and Coastal Bend Family Worship Center
If you're searching for a community and society that embraces faith and beliefs, Coastal Bend Family Worship Center welcomes you with open arms. Join Pastor Shannon Talley and the congregation as they embark on a journey towards a deeper relationship with God, personal transformation, and impactful community outreach.
Experience the uplifting sermons, the genuine love and support of fellow members, and the transformative power of faith. The Coastal Bend Family Worship Center is more than just a place of worship; it's a spiritual home where individuals can find belonging and purpose.
Contact Details
To get in touch with Pastor Shannon Talley or learn more about Coastal Bend Family Worship Center, visit our website: http://cbfwc.com.
We look forward to welcoming you into our faith-based community and society.