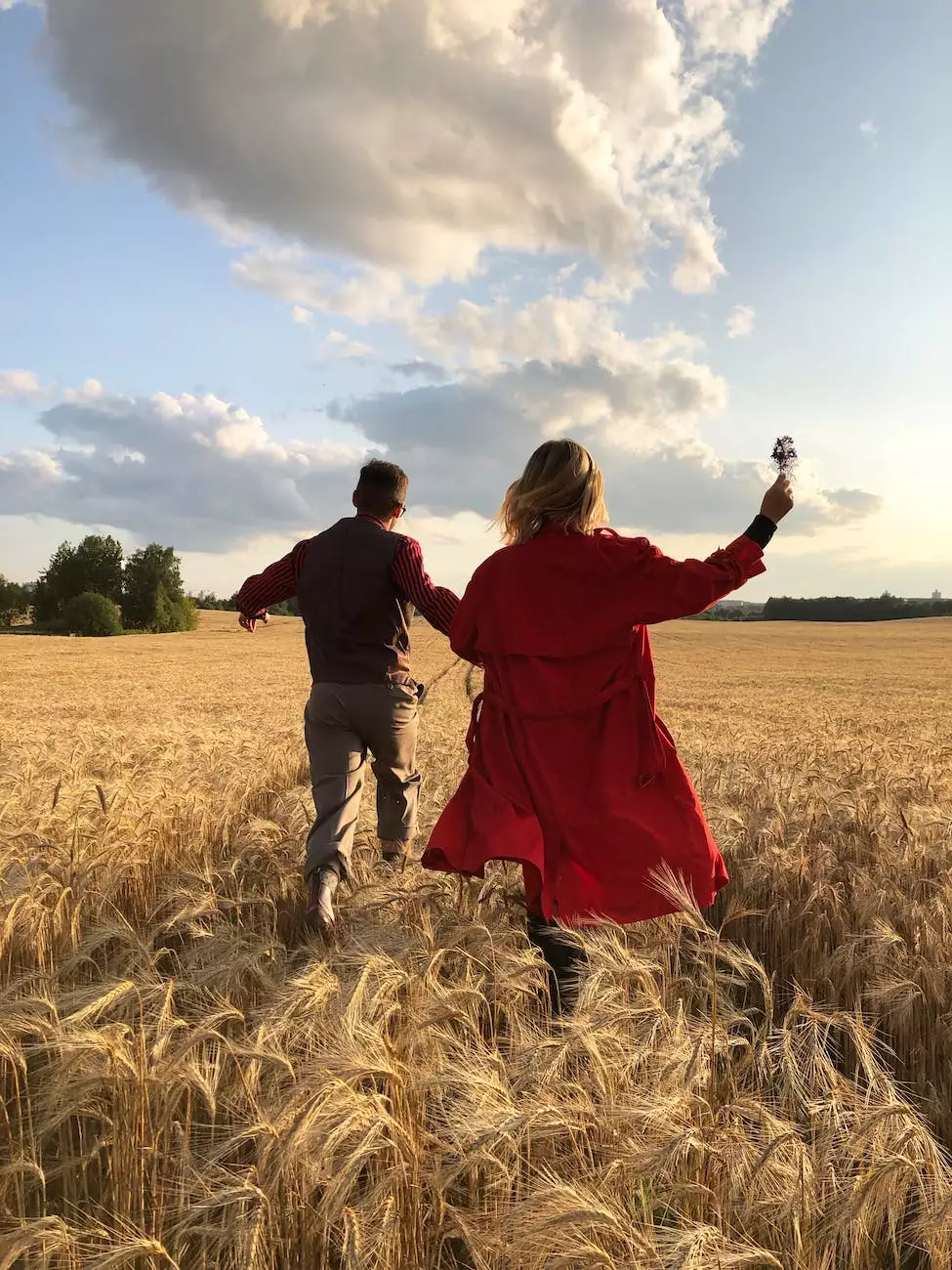 Welcome to Coastal Bend Family Worship Center
Are you ready to embark on a journey into the extraordinary biblical story of Ruth? At Coastal Bend Family Worship Center, we believe that the ancient stories hold powerful truths that can transform our lives and deepen our understanding of love, faith, and community. Join us as we explore the captivating narrative of Ruth and uncover its timeless significance.
The Significance of Ruth
Ruth is not just your average love story. It is a remarkable tale that reveals profound insights into loyalty, sacrifice, redemption, and the providence of God. This ancient narrative showcases the power of love in unexpected places and the importance of faith even in the midst of hardship.
The story of Ruth takes place during the time of Judges, a period of moral and spiritual decline in Israel. It centers around a young Moabite woman named Ruth, who becomes a widow after losing her husband, Mahlon. Despite the cultural barriers and personal tragedies she faces, Ruth chooses to remain loyal to her mother-in-law, Naomi, and accompanies her back to Bethlehem.
Arriving in Bethlehem, Ruth demonstrates extraordinary devotion and resilience as she gleans from the fields to provide for herself and Naomi. Through a series of providential events, Ruth encounters Boaz, a wealthy landowner and relative of Naomi. Boaz, impressed by Ruth's faithfulness, extends protection and provision to her.
In a beautiful display of love and redemption, Boaz eventually marries Ruth, securing their future and restoring their dignity. Their union not only brings joy to Ruth and Boaz but also plays a critical role in the lineage of King David and ultimately Jesus Christ himself.
Exploring the Themes
Within the story of Ruth, we encounter various compelling themes that resonate deeply with our lives today:
1. Love Beyond Boundaries
Ruth's story challenges societal norms and transcends cultural boundaries. Despite being a Moabite in a foreign land, she demonstrates love and loyalty that surpasses expectations. This theme invites us to examine our own prejudices and open our hearts to love and embrace those who may be different from us.
2. The Power of Faith
Ruth's unwavering faith in God guides her decisions and sustains her through hardship. In times of uncertainty and adversity, her trust in God's providence remains unshakable. This theme encourages us to strengthen our own faith and trust in God's plan, even when life seems uncertain.
3. The Role of Community
The story of Ruth highlights the significance of community and the transformative power of supportive relationships. Naomi, Boaz, and the Bethlehem community rally around Ruth, demonstrating the importance of belonging and the impact of unified actions. This theme invites us to foster strong and caring communities that uplift and empower those in need.
Join Us for Sermons and Reflection
At Coastal Bend Family Worship Center, we delve into the story of Ruth during our sermons, exploring its depths and discovering its relevance to our lives. Our passionate and knowledgeable speakers provide valuable insights and practical applications from this extraordinary biblical narrative.
We invite you to join us for our upcoming sermons, where we will dive deep into the themes of love, faith, and community depicted in the story of Ruth. Prepare to be inspired, encouraged, and transformed by the timeless truths this remarkable tale holds.
Whether you are new to the biblical narrative or have studied Ruth extensively, our sermons offer valuable perspectives and fresh interpretations that will enrich your understanding and deepen your appreciation for this extraordinary story.
Get Involved and Experience the Difference
Coastal Bend Family Worship Center is more than just a place of worship; we are a vibrant and welcoming community rooted in love, faith, and grace. We offer various opportunities for you to engage, connect, and grow:
1. Sunday Services
Join us for our uplifting and inspiring Sunday services, where we come together as a community to worship, learn, and connect with God and one another. Our services are designed to uplift your spirit, challenge your mind, and foster a sense of belonging.
2. Small Group Studies
Participate in our small group studies where you can dive deeper into the stories and teachings of the Bible. These intimate gatherings provide a supportive environment for discussing and exploring the lessons and principles found within the biblical narratives.
3. Community Outreach Programs
Engage in our community outreach programs that allow us to serve and make a positive difference in the lives of those around us. Through volunteering and serving, we aim to embody the love and compassion exemplified in the story of Ruth.
4. Youth and Children Ministries
We also offer engaging and nurturing programs for youth and children, giving them a safe space to learn, grow, and develop a strong foundation of faith. Through age-appropriate teachings, activities, and mentorship, we strive to instill values and create a lasting impact on the lives of our young ones.
Discover the Depth of Ruth with Us
Coastal Bend Family Worship Center welcomes you to embark on a journey of discovery through the extraordinary story of Ruth. Join our vibrant community as we explore the depths of this ancient narrative, finding inspiration, insight, and a renewed sense of faith and purpose.
Whether you are seeking answers, searching for meaning, or simply curious about the power of love and faith, we invite you to join us. Together, let's uncover the timeless truths hidden within Ruth and experience the transformative power of its message in our lives.