Welcome to Handbell Choirs at Coastal Bend Family Worship Center
Jun 10, 2020
Adult Sunday School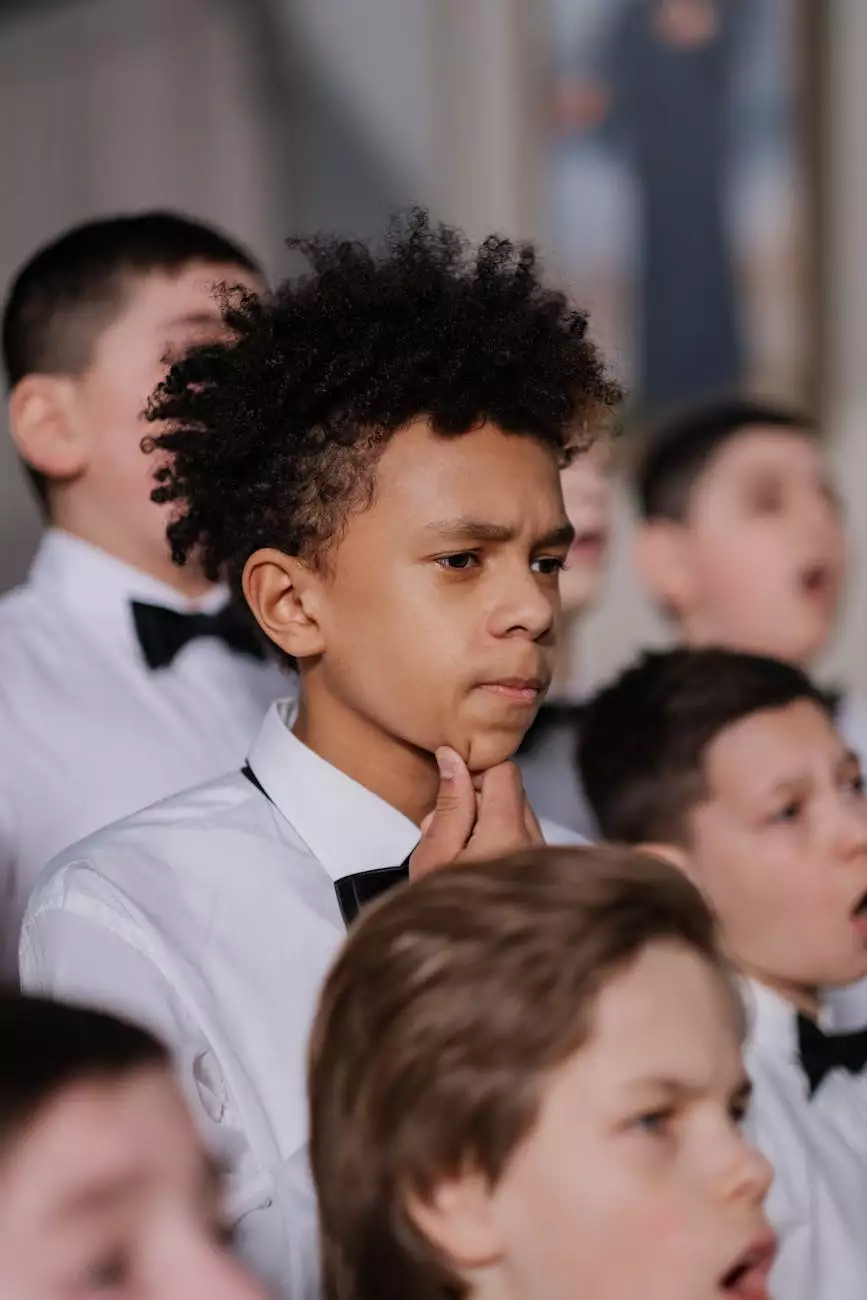 About Handbell Choirs
Handbell choirs have become an integral part of the Coastal Bend Family Worship Center's vibrant music program. Through the harmonious sounds of handbell ringing, we are able to celebrate our faith and spread the message of love, joy, and unity.
Experience the Joy of Handbell Ringing
At Coastal Bend Family Worship Center, we offer individuals of all ages and musical backgrounds the opportunity to join our esteemed handbell choirs. Whether you are a beginner or an experienced ringer, we have a place for you.
Our handbell choirs are led by highly skilled directors who are dedicated to nurturing an environment that fosters growth, creativity, and teamwork. As a member of our handbell choirs, you will learn the art of handbell ringing, develop your musical abilities, and form lifelong friendships.
Why Choose Handbell Choirs?
Handbell ringing offers a unique musical experience that combines the precision of rhythm, the beauty of melody, and the teamwork required for synchronization. This timeless art form has been cherished by communities around the world for centuries, captivating audiences with its enchanting sounds.
Joining our handbell choirs provides numerous benefits:
Expression of Faith: Handbell choirs allow individuals to express their faith through the power of music. The harmonious sounds produced by our choirs can uplift hearts, inspire worship, and create a spiritual connection.
Cultivating Musical Skills: By participating in handbell ringing, you will enhance your musical abilities, such as rhythm coordination, note reading, and listening skills. Additionally, you will gain a deeper understanding of musical theory and appreciation.
Building Relationships: Our handbell choirs provide a welcoming and supportive community where you can build lasting friendships with fellow ringers. Together, you will learn, practice, and perform, creating cherished memories that will last a lifetime.
Expanding Creativity: Handbell ringing allows for creative expression by blending individual notes into a harmonious ensemble performance. You will have the opportunity to explore various techniques, dynamics, and musical interpretations.
Participation in Worship: Our handbell choirs play an integral role in our worship services, adding depth and beauty to congregational singing and special moments during ceremonies. Your participation will contribute to the spiritual experience of our congregation.
Community Engagement: Coastal Bend Family Worship Center frequently engages with the community through performances at local events, fundraisers, and outreach programs. Joining our handbell choirs will provide opportunities to connect with the wider community and make a positive impact.
Join Coastal Bend Family Worship Center's Handbell Choirs Today
Now is the perfect time to embark on a musical journey with Coastal Bend Family Worship Center's handbell choirs. Our dedicated directors and supportive community will guide you every step of the way, from learning the basics to perfecting complex arrangements.
Join our handbell choirs and experience the joy of creating beautiful music together. No prior experience is necessary – all you need is a willingness to learn, a passion for music, and a desire to enrich your spiritual journey. Unlock your musical potential and become part of something truly special!
Contact Us
If you have any questions or would like to join our handbell choirs, please reach out to us. We look forward to hearing from you!
Contact Information: Coastal Bend Family Worship Center Address: 123 Main Street, City, State Phone: (123) 456-7890 Email: [email protected]