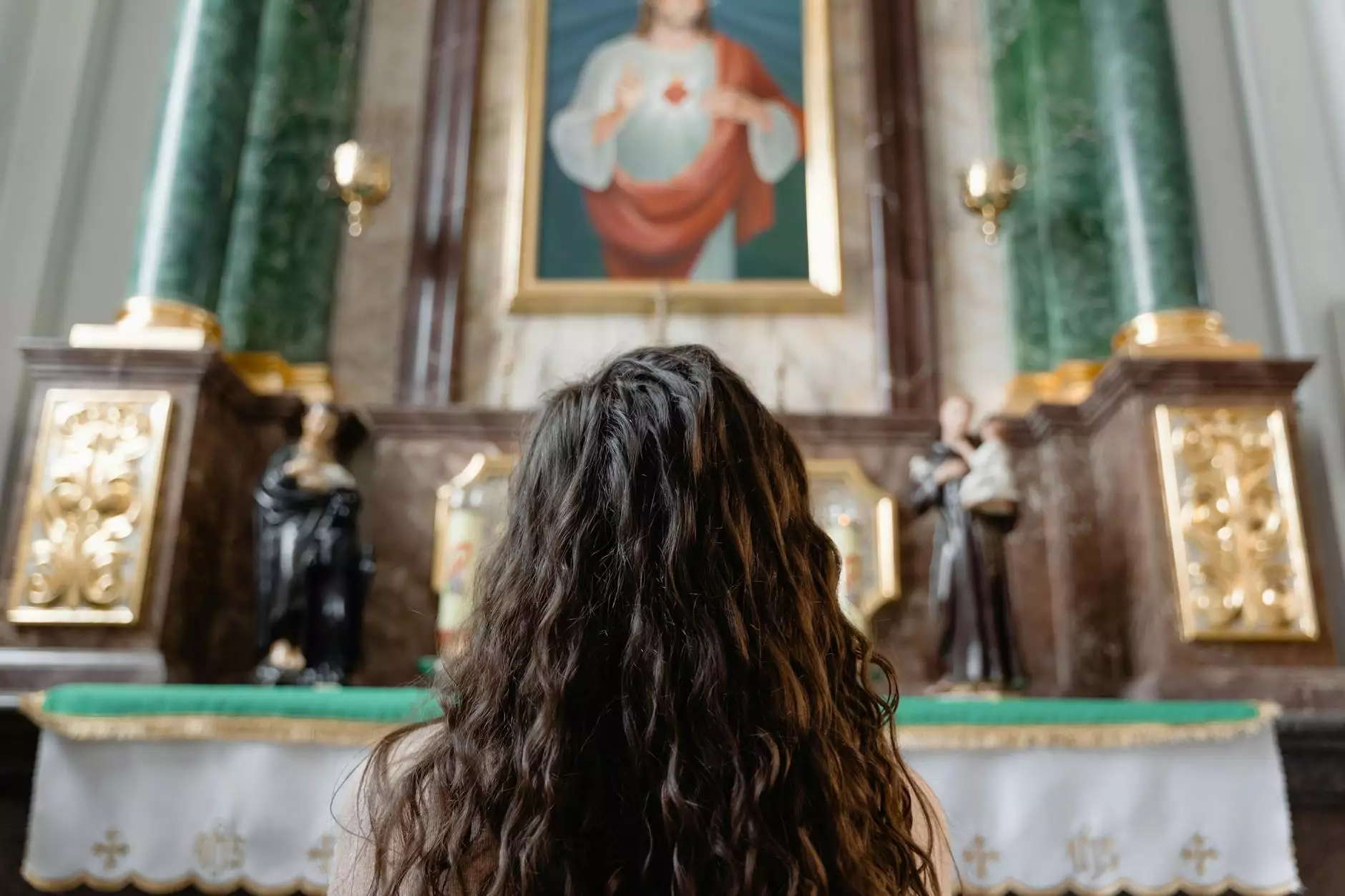 Understanding the Significance of Communion
Communion, also known as the Lord's Supper or the Eucharist, holds a special place in the heart of Coastal Bend Family Worship Center. We believe that partaking in this revered practice not only strengthens our bond with God but also with our community of believers.
A Symbol of Remembrance
At Coastal Bend Family Worship Center, we view communion as an act of remembrance. It symbolizes the sacrificial death and resurrection of Jesus Christ, who offered his body and blood for the redemption of mankind. By participating in communion, we demonstrate our gratitude for this divine gift and honor Christ's ultimate sacrifice.
A Source of Spiritual Nourishment
When we partake in communion, we believe that we are spiritually nourishing ourselves. Just as physical food sustains our bodies, the bread and wine (or juice) served during communion serve as a spiritual sustenance for our souls. This sacred act allows us to draw closer to God and experience a deeper sense of His presence in our lives.
A Moment of Unity
Communion is more than an individual experience; it is a moment of unity for the entire congregation. As we come together to partake in this shared practice, we are reminded of our common faith and the bonds that unite us as a community. It is a time when we set aside our differences and focus on our shared devotion to Christ.
The Communion Experience at Coastal Bend Family Worship Center
When you visit Coastal Bend Family Worship Center, you can expect a meaningful and reverent communion experience. Our services are carefully designed to create a sacred atmosphere where you can connect with God and reflect on the significance of communion.
Preparation and Presentation
We believe in the importance of preparation and presentation when it comes to communion. Our dedicated team ensures that the bread and wine (or juice) used during the service are of the highest quality, representing the sanctity of this solemn occasion. Every element of the communion experience is meticulously planned to create a reverential ambiance.
Relevant Scriptural Teachings
At Coastal Bend Family Worship Center, we believe in grounding our practices in biblical teachings. During our communion services, we provide relevant scriptural teachings that deepen our understanding of the significance of this sacred act. These teachings help us connect with the historical and spiritual roots of communion, fostering a meaningful experience for all who participate.
A Welcoming and Inclusive Environment
We strive to create a welcoming and inclusive environment during our communion services. All are invited to partake in this sacred act, regardless of age, background, or denominational affiliation. We believe in the power of unity and embrace diversity within our congregation, fostering an atmosphere where everyone can feel accepted and valued.
Join Us for Communion
Whether you are a long-time member of the Coastal Bend Family Worship Center or a first-time visitor, we invite you to join us for our communion services. It is a powerful experience that allows us to connect with God and one another on a deeper level. Come and be a part of this sacred act of remembrance and unity.
Contact us today to learn more about our communion services and how you can get involved in the Coastal Bend Family Worship Center community.