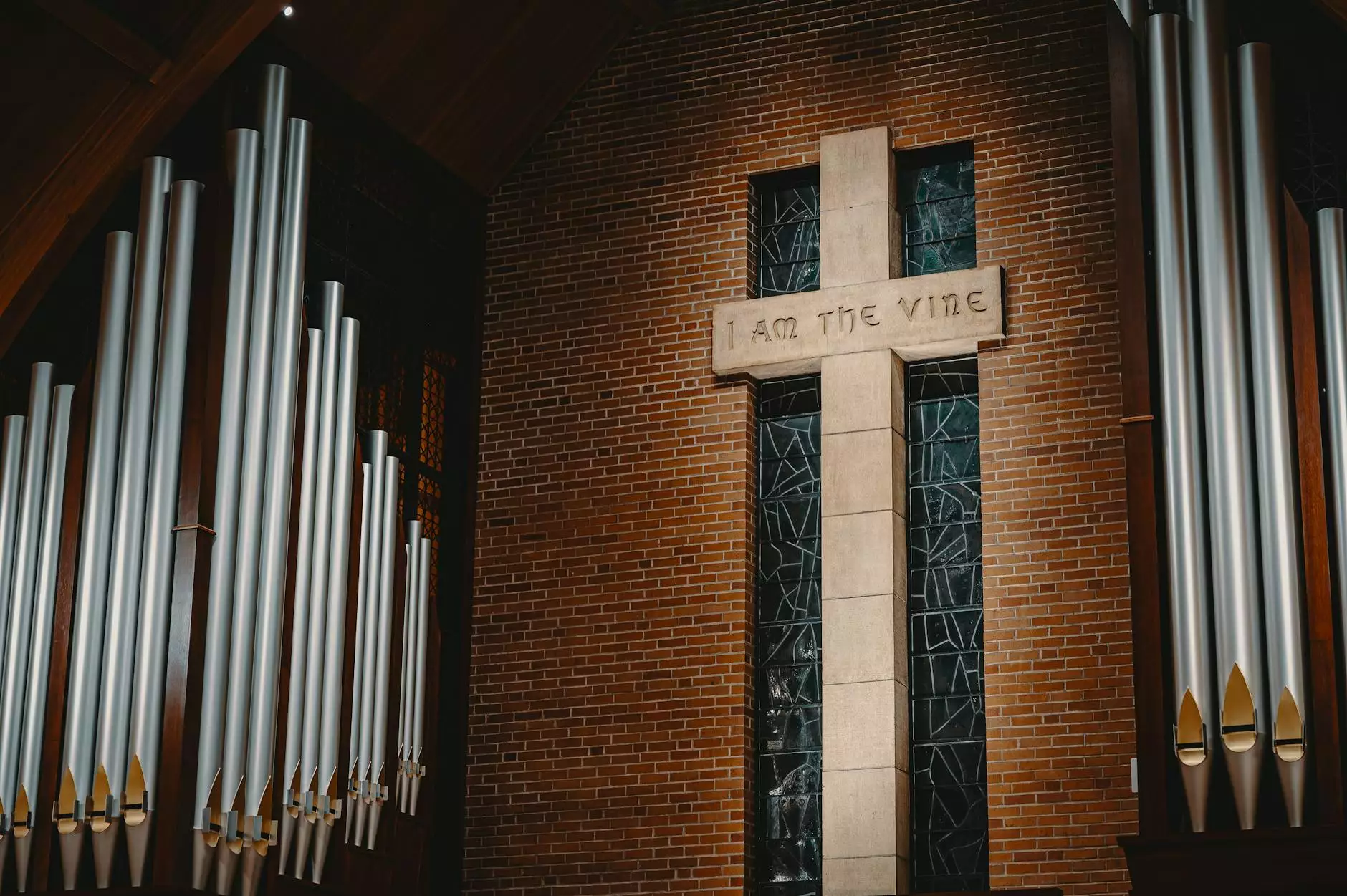 Healing and Finding Hope After Divorce
Welcome to the "Becoming One Again" page of Coastal Bend Family Worship Center (CBFWC), a trusted community that understands the challenges of going through divorce. Our mission is to provide a supportive environment where individuals can find healing, renewal, and hope. If you're searching for guidance and support to navigate the complexities of divorce, you've come to the right place.
Embracing a New Chapter
Divorce can be an overwhelming and emotionally draining experience. At CBFWC, we believe in the power of community to help individuals recover, grow, and find their purpose again. Our experienced team, composed of compassionate counselors and dedicated volunteers, are here to walk alongside you throughout this journey.
Through various programs, events, and support groups, Coastal Bend Family Worship Center aims to empower individuals to embrace their new chapter and rebuild their lives after divorce. We understand that healing is a personalized process, and therefore, we offer a wide range of resources to cater to different needs and preferences.
Support Groups
Our support groups provide a safe space for open discussions and sharing experiences. Led by trained facilitators, these groups encourage individuals to express their feelings, gain insights, and develop coping strategies. By connecting with others who have gone through similar experiences, you can find comfort and encouragement while realizing that you're not alone.
Each support group focuses on different aspects of the divorce journey, such as emotional healing, co-parenting, financial management, and spiritual growth. We carefully curate the group dynamics to ensure a supportive and non-judgmental environment, enabling participants to explore their emotions and find solace in a shared journey of rediscovery.
Expert Counseling Services
Caring professionals at Coastal Bend Family Worship Center offer individual and family counseling services to provide personalized guidance tailored to your unique circumstances. Our counselors are trained to address a wide range of divorce-related challenges, including emotional distress, communication issues, and rebuilding self-esteem.
With a compassionate approach, our counselors can help you navigate the complexities of divorce, enabling you to process your emotions, gain clarity, and develop healthy coping mechanisms. Rest assured that all sessions are strictly confidential, providing a safe space for you to be vulnerable and seek guidance without judgment.
Workshops and Educational Programs
CBFWC organizes workshops and educational programs designed to equip individuals with practical tools and knowledge to thrive after divorce. These programs cover diverse topics such as co-parenting strategies, financial planning, and personal development. By participating in these engaging sessions, you can gain valuable insights and acquire skills to rebuild your life with confidence.
Our experienced facilitators foster an interactive learning environment, combining expert guidance with group discussions to encourage growth and learning from one another. Whether you're looking to enhance your parenting skills, improve your financial literacy, or rediscover your passions, our workshops provide the inspiration and resources you need to move forward.
Join Our Caring Community
At Coastal Bend Family Worship Center, we believe that no one should face the challenges of divorce alone. We invite you to become part of our caring community and find the support, understanding, and guidance you need on your journey of becoming one again.
Experience the transformative power of faith, love, and healing as you embark on this new chapter. Together, we can overcome the pain of divorce, find hope, and foster personal growth. Join us at Coastal Bend Family Worship Center and discover the strength to create a bright future filled with joy and fulfillment.
© 2021 Coastal Bend Family Worship Center. All rights reserved.
Website developed by [Your Name]