Support Groups at Coastal Bend Family Worship Center
Mar 11, 2022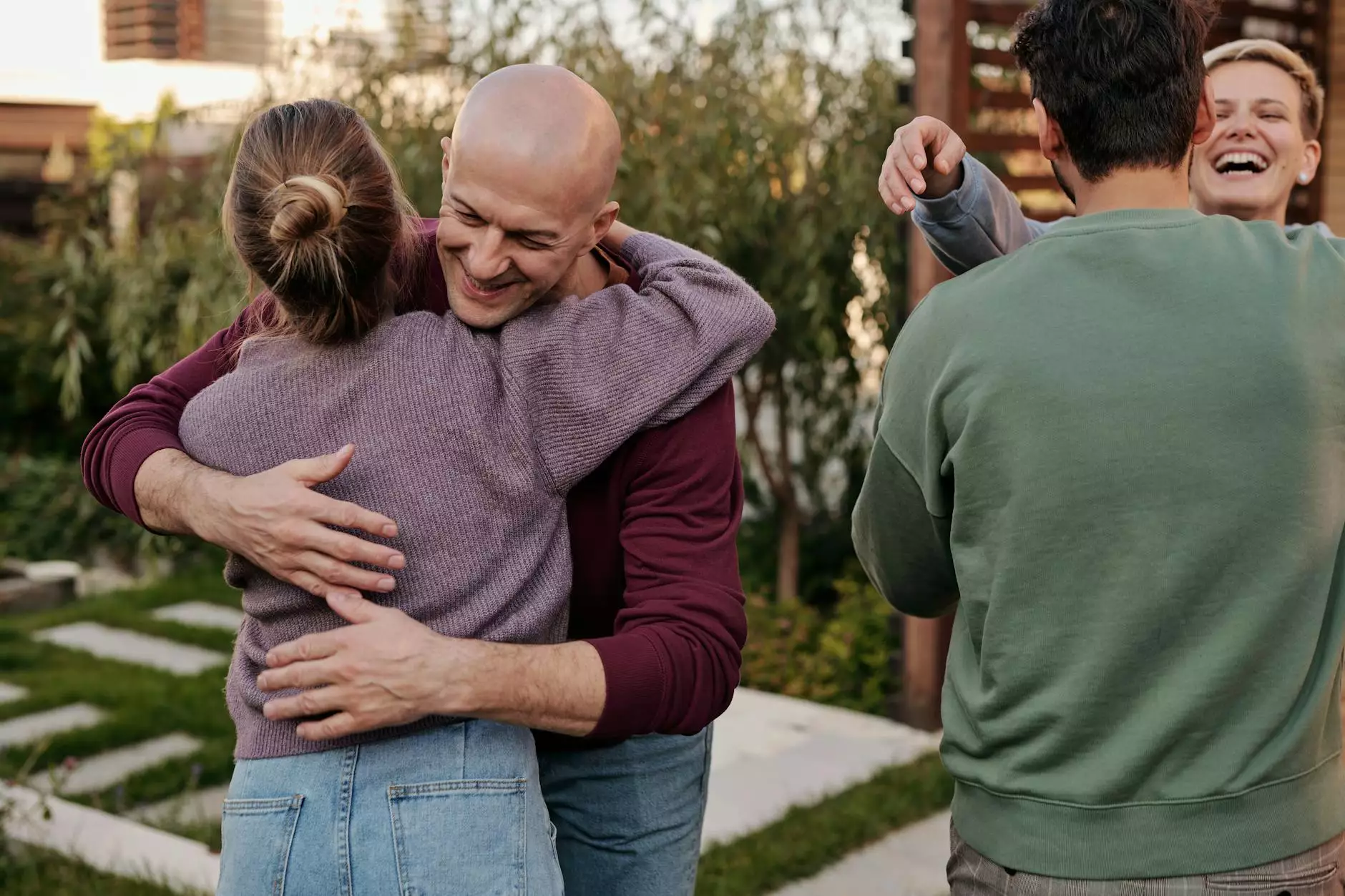 The Power of Community
At Coastal Bend Family Worship Center, we believe in the power of community and the importance of supporting one another through life's journey. That's why we have established an array of caring support groups for individuals from all walks of life, aimed at fostering positive change, growth, and encouragement.
Embrace a Supportive Network
Our support groups provide a safe space for individuals facing various challenges to come together, share experiences, and learn from one another. Whether you're dealing with personal struggles, loss, addiction, or seeking spiritual guidance, our dedicated support groups offer you a place to find solace and connect with others who understand your journey.
Wide Range of Support Groups
Coastal Bend Family Worship Center caters to the diverse needs of our community, offering a wide range of support groups tailored to different aspects of life. Some of our support groups include:
Addiction Recovery: Find a supportive network to help you in your journey to recovery from addiction. Share your experiences, gain insights, and receive guidance from others who have overcome similar challenges.
Grief and Loss: Connect with individuals who understand the pain of losing a loved one. Our grief and loss support group offers a compassionate environment where you can openly express your emotions and receive support during the healing process.
Mental Wellness: Join our mental wellness support group to foster emotional well-being and learn strategies for managing stress, anxiety, and depression. Gain valuable insights from mental health professionals and fellow group members.
Parenting Support: Parenthood presents unique challenges. Our parenting support group provides a platform for sharing experiences, receiving advice, and learning effective parenting techniques from others who have navigated similar experiences.
Relationships and Marriage: Build stronger relationships and foster healthy marriages through our dedicated support group. Gain insights, learn effective communication techniques, and receive guidance from experienced counselors.
Spiritual Growth: Deepen your spiritual connection and explore your faith within a supportive community. Our spiritual growth support group offers a nurturing environment where you can seek guidance and share insights with others on their spiritual journeys.
Professional Guidance and Expertise
Our support groups are led by experienced facilitators who are passionate about creating a supportive and non-judgmental atmosphere. These facilitators bring a wealth of knowledge and expertise, ensuring that you benefit from the highest level of guidance and support.
Furthermore, Coastal Bend Family Worship Center values confidentiality and respects the privacy of all participants. We believe that trust is the foundation of a successful support group, and your personal information will always be treated with the utmost care and respect.
Join Our Supportive Community Today
If you're ready to be a part of a caring community that understands and supports you, we invite you to join one of our support groups at Coastal Bend Family Worship Center. Embrace the healing, growth, and positive change that can come from connecting with others who are on a similar path.
Contact us today to learn more about our support groups and find the perfect fit for your needs. We look forward to welcoming you with open arms and helping you discover the transformative power of community.